The world championship Football this year was the first big worldwide event in a moment where the world has fully embraced social media. What would it bring to us?
One thing we know for sure, without social media and especially Twitter, the USA would not have embraced football as much as without. A nation that is striving to be the best, never succeeded in this real international sport Football. Dutch people claim that is why they invented American football so they can claim to be the best in the world. But times have changed. The Americans did better than expected. And with the emotions running high on social media, football (or #soccer) became trending topic in the States. But not only there. The whole world became a little village during this Brazilian hosted event.
You could show your support and/or disgust for your own team or the competitor. Often the timelines were more exciting than the real games. Many stared more at their mobile phones than at their TV sets.
What do you do then when you're a brand that wants to reach out to your potential customers and fans? You need to change the script. TV commercials were often received as annoying. But if you hit the right snare on social media, the worldwide Twitter audience and to a lesser extent Facebook and Instagram audience, would send your message around the world. With hundred thousands of retweets and favorites and millions and millions of reach.
    What is the best strategy in this new kind of sport? There is only one big winning strategy: HUMOR. Making people laugh will make you the nicest guy during this event and all will give you credits. It's possible for a brand nowadays to get instant sympathy. Something that was almost impossible with more and more one direction communication, like TV commercials. You need  a different way of thinking and understanding. You need a different team that understands social and understands how people deal with social.You need different timing and decision making chains. You need it NOW, one minute too late is history.
Forget about huge brainstorming sessions that will eventually lead to this "genius" output in TV commercial or newspaper advertisement. And then throw a lot of money after it, to get it repeated so often, that people will like you for it and will forcefully accept that you're super funny as a brand. It's old news. You need to do it now, here and with the right means. Yes, even pensionados follow social media. And the millennials  and younger generations are totally insensitive – too say it positively – to your TV commercials. And newspapers, uhm….
Looking for an agency with these modern juices, talents and skills that can bring you up to speed to make your brand able? Contact IIZT, we're the boutique that loves to do this. And we're good at it. We prove it with the images in this post, we made these ourselves to show how nice this works. And we reached an enormous audience. In Holland, in Belgium, all around the world. And that was not limited to social media. Our creative visuals were embrace by Belgian TV, Dutch TV and by one of Holland's most liked magazines "Linda". All for free. Don't be a fool, call us!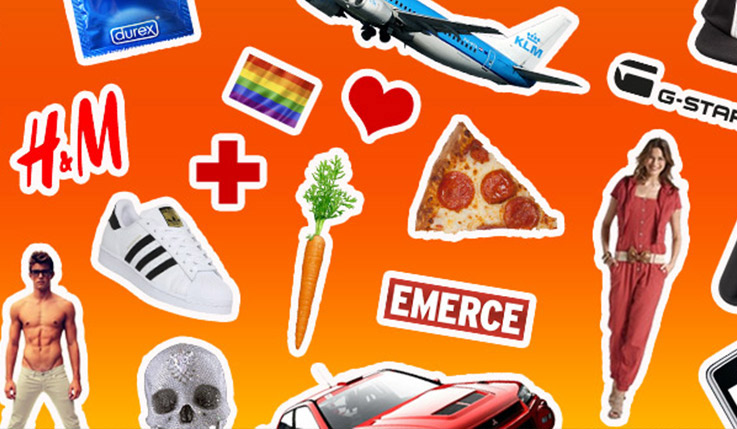 You're always welcome at Prinseneiland. Call us and reserve time for a first date. 020-6933131 or mail richard@iizt.com