What do Michael Jackson, David Bowie and the 'club 27' have in common? The sale of their music exploded after their death. The relatives of the artists can count on more royalty payment. Their loss, your gain.
Death causes attention
The death of a public figure goes hand in hand with instant attention. Social media channels and news media are filled with tributes to the fallen stars. Previously published work gets remembered and resold.
Not only fans of the deceased artist, but also younger generations look through earlier work as a passed star gets much media exposure. Nostalgia is the best sales tool. It reminds people of their own mortality and the good times they've had. Old albums climb the charts because of all the attention. Also through streaming services like Spotify older work gets new attention. Old music meets new fans.
David Bowie shoots for the stars after his passing.
David Bowie
In the case of David Bowie, he released new music two days prior to his death. Previously released work by the artist is remembered and suddenly gets media attention again.
For Respectance we reacted to the death of David Bowie. The memorial for Respectance we did in the form of a video and a tribute.
It's a massive moment of nostalgia that's irresistible to both old and new fans. David Bowie's latest album 'Black Star' was therefore his first number one album in the United States.
According to Bol.com the sales of his latest album tripled in The Netherlands after his death. It also has to do with the fact that the internet lowers the threshold for purchases.
The Groninger Museum began their exhibition 'David Bowie is' on December 11. After the death of David Bowie on January 10 the exposition full of previously released work became a place where old fans and other curious cats could relive memories. The museum reached 100,000 visitors last February with the exhibition on David Bowie. Due to its success the exhibition was extended with four weeks. And the exhibition became profitable. This is quite an achievement in this sector.
Another successful exhibition filled with previously published work is that of the deceased fashion designer Alexander McQueen in London, United Kingdom in 2010. With an average of 3,080 visitors a day, this exhibition got 480,000 visitors between may and august and certainly can be called a success. His brand also continues and his spirit is thereby explicitly honored included as an icon.
The recent passing of Johan Cruyff caused an increased demand for products related to the soccer legend. Several (web)shops are acting to the increasing demand for Cruyff-products.
An example of this are the recommendations given in the book section of Bol.com.
Bookstore Scheltema in Amsterdam gave the following quote to Dutch newspaper Het Parool: "Normally we sell about one copy a titel in the weekend." an employee tells. "Now it was about ten to twelve copies. The sales went very well."
Marjolein Verkerk, PR manager Bol.com tells Het Parool that their experiences aren't that different. "Not giving exact numbers, but we sold fifty times more books about Cruyff."
Attention doesn't always have a positive effect
Not every form of attention is always as positive. A downside to attention is a negative impact on for example a city. A recent example are the empty hotel rooms in Brussels. According to an earlier published article in the Dutch news source the AD about 80% of the rooms are empty after the attacks in Brussels. As far as the effected airport, it's going to take a couple of months for the airport to handle the previous amount of flights. At this moment they're at 20 percent of their capacity.
Increased sales through the Internet
An impulse purchase is made quickly when the emotion is high and the step to purchase is relatively low and close. When it comes to artists you will often see this around performances, concerts and festivals. The band has just occurred and the stalls are full of merchandise. The same goes with online shops for impulse purchases around the death of an artist. Through their death is the emotion surrounding the artist at its highest. And through online shops like iTunes, Amazon and Bol.com buying music is easier than before. With one press of a button you have what you want, where you want it and when you want it.
Here are some examples of artists that have broken sales records after their passing: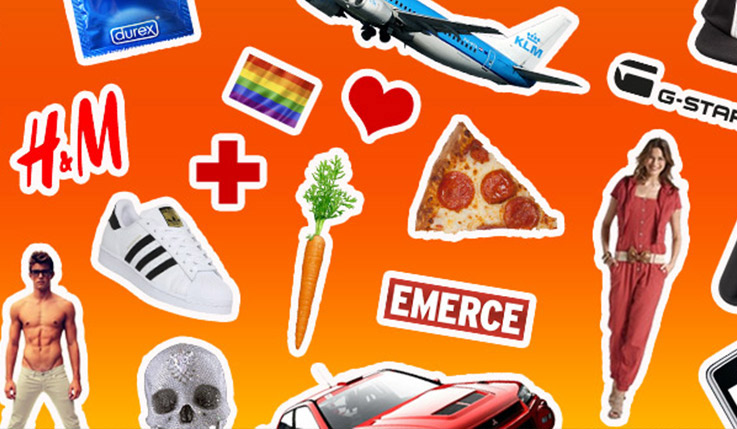 You're always welcome at Prinseneiland. Call us and reserve time for a first date. 020-6933131 or mail richard@iizt.com