adidas has started a collaboration with Rita Ora for the upcoming spring and summer collection 2015. A remarkable step, as competitor Puma joined forces with Rihanna as their new Creative Director a while ago. This week in Social War, a report of the tense relationship between Puma and adidas. A relationship that has separated their birth town Herzogenaurach for over 60 years. But a struggle that also brings both companies to where they are today.
A brief history
In 1920 the brothers Rudi en Adi Dassler were still part of a happy and a businesswise successful family, despite their different personalities. Adi is a craftsman by heart, where Rudi is the outgoing salesman. After the Second world war, there isn't much left of their family relationships and their home, Herzogenaurach. The city has been changed into a mini Berlin, where there's not a wall but a river separating the city. For unclear reasons (even though there is enough gossip about the matter), the brothers became disconnected. That's how the Gebrüder Dassler Schuhfabrik splits into adidas (Adi Dassler) and Ruda (Rudi Dassler), which later changes into Puma. And with the brothers, the city's unity also falls apart.
Quarrel
The division of Herzogenaurach goes deeper than visible for the naked eye. Habitants, retailers, the catering industry and sports clubs are separated for many years. Many bars only donate to one of both parties over the course of years. ASV Herzogenaurach only wears adidas's three stripes, 1 FC Herzogenaurach only wears Puma.
On-going duel
The struggle between the brothers brings up the best and the worst in both companies. In a separated city, the brothers constantly try to outsmart one another. When one tries to sign a celebrity for their company, they can expect a counteroffer of its opponent very quickly. The story goes that Rudi signed Boris Becker for Puma, simply to oppose his brother.
A buried hatchet?
In september 2009, there seems to be a reconciliation between the two companies. After the passing of both Rudi and Adi Dassler, their successors seem to follow a different path. And how else can this take place than with a game of soccer. Herbert Heiner (CEO adidas) and Jochen Zeit (CEO Puma) shake hands before the kick-off of a legendary game at the 21st of september 2009. A match that should mean the end of their rivalry.
Unhealthy Rivalry?
The question remains if the rivalry has really been so damaging for both companies. Or does the passion and the success of adidas and Puma conjures with the sublying battle? A common enemy works well for the group feeling, and can make an organization rise to greater heights. It has motivated both companies over the years to innovate and commit the biggest stars to their organizations.
Rihanna & Rita Ora
The battle seems to linger on, maybe a little less intense, to this day. Earlier in our Social War research we discussed the addition of Rihanna as Creative Director to Puma. This created a lot of exposure for the brand. Now, the catwalk rivals Rihanna and Rita face each other again in Herzogenaurach. Still, this seems to be a battle without losers, as adidas has a Facebook PTAT growth of +150.21%.
The true losers really seem to be the brands that play safe.
Like to keep up to date?
IIZT regularly posts findings from our Social War research. Stay posted and send your email address to social@iizt.com or call us at +3120 693 31 31
Social War
Social War is an ongoing research by IIZT on over 70 worldwide fashion brands. It signals the do's and don'ts for brands on Social Media. Everyone in the communication business talks and blogs about social media. We provide you with the facts, so we can learn from each other. Pass the hype, it is the new mainstream.
IIZT was founded by Richard Derks who earlier set up KaZaA and made it the most downloaded software worldwide at that time.
IIZT Amsterdam has been the market leader for 13 years regarding communities, branding and interactive communication.  We have worked with adidas, KLM, H&M, Mitsubishi, Miss Etam, T-Mobile, UGG, G-Star, Livera, Hart.volgers, Respectance, Villa Arena, Defensie, Men at Work, Cliniclowns and many more.
Would you like to know more about your opportunities and how you can put your brand in a surprising new daylight? Or would you like to know how to generate even more attention from your target group? Call Richard Derks +3120 693 3131 or mail to richard@iizt.com.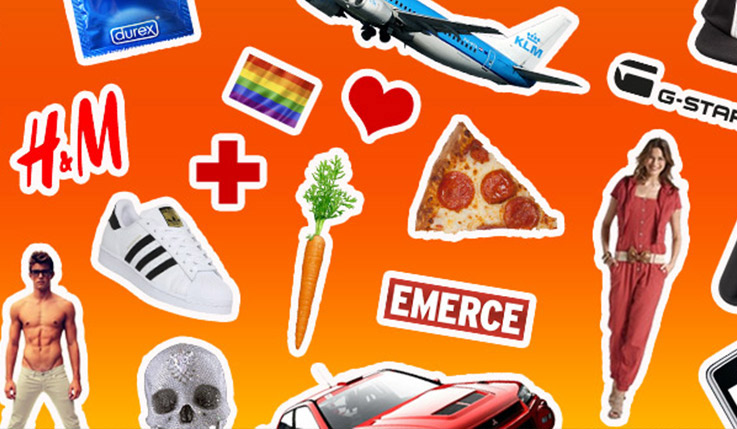 You're always welcome at Prinseneiland. Call us and reserve time for a first date. 020-6933131 or mail richard@iizt.com