Richard Derks, blogger | 23 June 2016, 14:01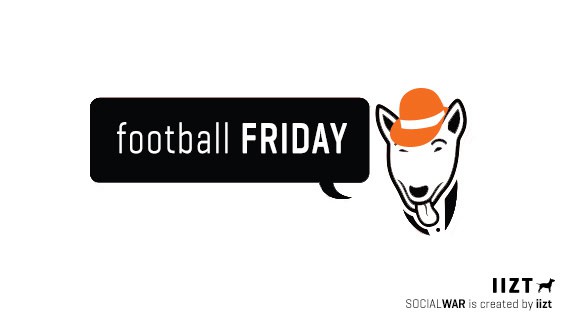 The European championship football is in full swing. So this time we exchange our online fashion performances for the comparison between the national football teams.
Just like two years ago we analyze the relation between the online performance of the competing countries and their performance in the field during #euro2016. Which country excels in communication with its fanbase?
Our judgement is based on four criteria:
Visitor focus. The ideal website should be all about its visitors and not the site owner or the organization.
Focus on the present. Are yesterday's results already online? Do they also talk about other countries?
Video content. Visitors want to see their heroes live. Video content is key, we rather watch than read.
Search functionality. The search functionality should always be easy to find. Preferably in the top right corner of your site.
1. Germany 
Reliable, clean, tight and perfectly organized. Then we're not talking about the field performance of der Mannschaft, but about their site. Germany is not just the overall favorite to win this championship, but also online they're the Fuhrer. Not much to do about that.
In the field the English still need to grow this year. But online it looks outstanding. The British (oops English) website breathes football and feels pure. Their interaction is the best of all countries. You can even win things. Now their fans just have to hope that they will win the real thing this time.
Quite a cool production the Croats offer us. Both in the field and online. After beating Spain this week, they also win the third place in this online performance. Their site shows pride for football and their national team. The look and feel is simple but effective.
The host country does online what is expected. In the top 5 many of the other nations can learn from them. The website is clean and effectively shows that France does not only participate, they organize this thing. At some parts it gets a bit gimmicky, and the football feel gets lost. Enough potential, but a bit more football and they would end up higher. Just like the French team in the field.
Helas, in the field they're already out. But online we give them an in. The main thing missing is video content. A lot of countries should just copy their format. And the Romanians should copy the field play of the others. They just might, as online they show results of all other teams. Well done.
A bit like the Romanians, but just not as clean. But wtf, Ireland is through one round. The search function is hard to be found. And the color green is a bit over the top so it becomes boring and heavy.
We take a deep bow for the midget of football (although?) Wales. They won their group and online they also overperform if you think about their size and budget. A small country can beat bigger ones. Hats off.
Everything, almost everything, looks pretty when Italians touch it. Pretty faces, fashionable outfits, beards and a good website. We only lack video content. As a critical note, a bit too much detail, where less could be more. A bit less Versace, perhaps they understand that better.
Not having played a single minute, the Northern Irish (what a word) frontman Will Griggs is already a celeb of this championship. Minutes played: 0, Minutes sang to him: 270. Coincidence, their website is not bad at all. If they would remove the numerous big bars, it would be even better.
The game of the Turks is not the nicest to watch, but online their game is better. The site offers their fans a lot of content. But searching is difficult and overall the site feels a bit old fashioned. A bit more football fire would be nice. A good average, with a lot of content and unfortunately some flash still.
Well well, what dare we say? It's all pretty bland. Not really up to date and no video. Advantage is that their better online this time than in the field.
'You're shit, but your birds are fit', that's what the English sang towards their Swedish opponents. One thing is true, Sweden is home already. Perhaps it's our personal taste but that yellow and blue is somewhat childish. We fear the the stadium speaker might call the players' parents to pick them up in Smaland. We miss up to date news and video content. Perhaps they should do more with the fit birds.
It was not much in the field. Online they're right in the middle. A bit east Block Block Block, their design.
Of course they're not participating. But because Americans often show the way online, we wanted to put them in the comparison. And clearly, you cannot always stand out. It's okay, but average. Happy to see quite some video content. Not so happy that we could not find the search button.
Hmmm? Let's say that for some countries being in the middle is great. They have a lot of important old people in their board. And a lot of big bars before you finally reach content.
Really the only country, that got no points at all this championship. Online we cannot make it much better. The logo makes us think that they would get along with the Rheinland people around Cologne. It feels really dated, not a lot of passion and not a lot of news. Perhaps there's a reason for it all, as this country has had little to celebrate lately.
Neither fish not flesh with the Polish. Not much to be said either. It leaves us cold, we get more excited when we see them play. Though slightly. We know Polish programmers quite well, so we know they can do way better.
Yes we know, we're not in. But that's not a reason to fail online as well, KNVB! The theme seems to be, no straight lines, everything has to be skewed. Visually it's trying a lot, but no clear lines. Why this skewed theme? Knowing that the Dutch are well known for art and graphics, we feel super let down. We miss video content. We feel nothing. Just nervous eye twitching. One tip, watch this site on your mobile phone. Then a lot of bad graphs get skipped and the site feels 100% better. Less is more. Come one people in Zeist, this should be improved. Call us 020-6933131.
Dull and boring. It feels like an Opel (Vauxhall), very citoyen. Can it be any grayer? Perhaps the average Dutchmen loves this, nice gray/silver metallic car, great rest value. We hate it. We want to have fun, while we live. Not later.
There's something in the Alps water. After Austria we get the Swiss. In the field they're wonderful. But online it's not nice. Their logo looks a bit like a Chinese restaurant, but perhaps we're biased.
WTF? With such a great team, so much success, a country that adores football, this is the online result? Perhaps the Spanish population is always on the beach and they don't visit websites. But with all that money in the Spanish soccer competition, Spain should be ashamed.
The Portugese aren't performing too convincing. In the field and online. They just pass their group series. Thank Ronaldo for that. But this feels like the website baby of Spain and Holland. Everything skewed. All visitors are on the beach, that's where they surf. Perhaps they know about the new secret ipad project that will have the shape of a diamond. We hope they improve quickly.
Sometimes it's better to not have a site. They get an originality point for being the first one who use a female figure on an inflated soccer ball. So innovative.
Hello 1995, the double ISDN line wants its website back! We know that retro and 8 bit is quite cool, but not in this case. It's horrifying to know that the country that kicked us Dutch out, performs like this online. But hey, no envy, they're one of the biggest surprises this euro2016. And they just won. The prize for the worst website of all competing countries.
Then our last tip for all nations, that want to win: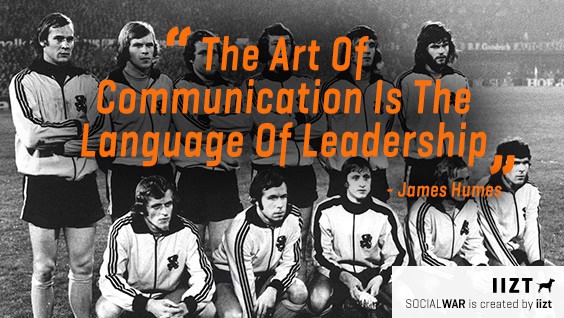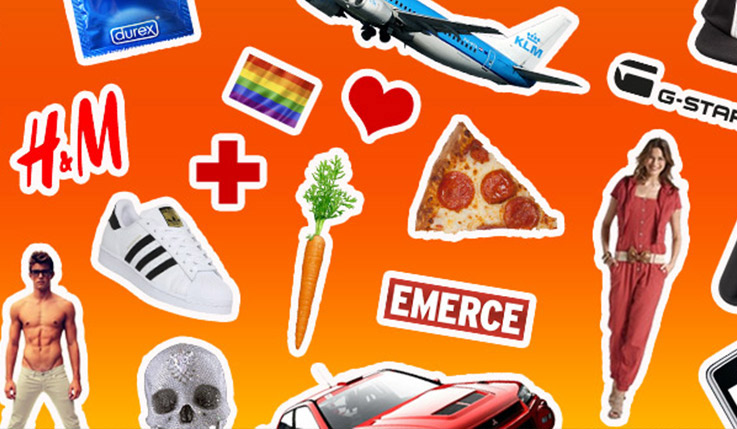 You're always welcome at Prinseneiland. Call us and reserve time for a first date. 020-6933131 or mail richard@iizt.com