Major international events are THE best moments for brands to gain publicity. There are multiple ways to do so. For example, join as an official sponsor, collaborate as a partner, etc. One way, which isn't much appreciated by event organizations, is guerrilla marketing. The concept of guerrilla marketing was invented as an unconventional system of promotions that relies on time, energy and imagination.
Which events are planned for 2014? The Winter Olympic Games in Sochi – Russia (140207 – 140223) and the FIFA World Cup – Brasil (140612 – 140713).
Check out some successful examples of guerrilla marketing below:
Bavaria: Orange Dresses 
During the '10 World Championships in South-Africa, a group of Dutch girls wearing orange dresses were arrested and got to prison after leaving the soccer match. Why? Because they were part of a guerrilla marketing stunt organized by Dutch beer brewery Bavaria. A group of 36 blonde girls attended the Netherlands match against Denmark at Soccer City on Monday wearing mini dresses in the country's national color. The news got picked up all around the world and gave Bavaria an enormous amount of publicity. Eventually, the 'Bavaria dress' got banned from all stadiums. Official sponsor Budweiser was not amused.
Nike Volt
During the 2012 Olympic Summer Games in London, Nike pulled off one of their best guerrilla marketing stunts ever. In fact what Nike did to adidas, who paid $60 million to become an official sponsor, is really nasty. The simplicity of the campaign was in the color of its shoe. The shoe 'Nike Volt' did everything it was supposed to do: Attract attention to the feet of the athletes, to show that no matter which country you're from; there's Nike. In total, over 400 athletes used Nike Volts.
Underwar: Nicklas Bendtner
During the same World Cup in 2010, Paddy Power – an Irish online betting website, got their seconds of fame. During Denmark vs. Portugal, Nicklas Bendtner (Danish soccer player) showed his underwear while running around the field. Although Ireland lost its match to Spain that day with 0-4, Paddy Power didn't complain.
Gillette  ProGlide Golden Edition
To release its new product ProGlide Golden Edition, Gillette created this great guerrilla marketing action in a department store in Germany. Using the Olympics as an opportunity, Gillette placed a podium in a store with the shaver on it. However, to reach the product, the costumer must climb the first position, and when this happens… well.. watch and see.

Heineken – Champions League Final
On the night of the October 21st the Real Madrid played Champions League match against AC Milan. Heineken convinced several university professors, girlfriends, and several bosses to convince their students, boyfriends and employees to go to a concert on that night. All of them couldn't say no and had to go to the classical concert.
And then this happened..

Call us if you want to know more on our vision of how to make a sure hit. Call 020-6933131 or mail to koen@iizt.com.
Koen Gerretsen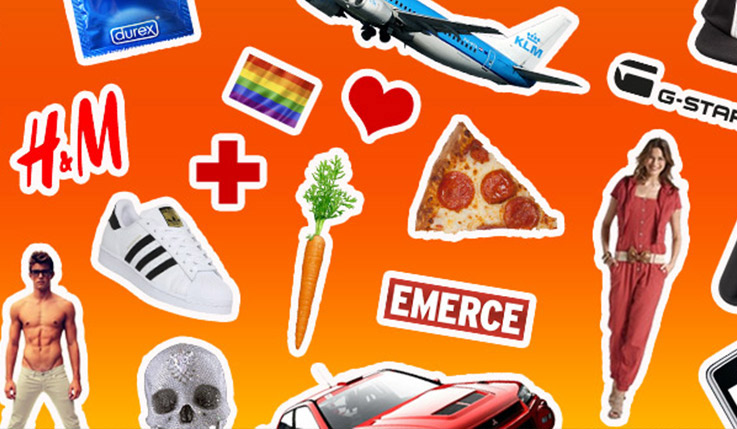 You're always welcome at Prinseneiland. Call us and reserve time for a first date. 020-6933131 or mail richard@iizt.com