Zeer recent heeft het populaire prikbord fenomeen Pinterest een API gelanceerd, dat het mogelijk maakt om hun netwerk dieper te integreren in je online aanwezigheid en campagnes.
Wij hebben een naam om de eerste te zijn in Nederland die nieuwe mogelijkheden verkent en voor klanten inzet. Noodgedwongen vaak, om ervoor te zorgen dat je niet een "me-too" productie aflevert. Dan kan je ook naar een bedrijf dat standaard apps op de planken heeft liggen en die door iedereen veur weinig ingezet kunnen worden. De echte uitdaging is dat de levenscyclus van trends, netwerken en mogelijkheden steeds korter wordt. Voor je het weet zijn zaken alweer achterhaald of lame.
De eerste klanten die de Pinterest API gebruiken zijn Zappos, Walmart, Disney, Nestle, Random House en Hearst.
Waarom zou je Pinterest verder inzetten?
Pinterest is na Facebook de grootste aanvoerder van traffic naar je site.
Als je de API installeert hoef je niet meer je shopping te onderbreken of van de site af te gaan.
Bestaande pins worden nuttiger voor merken en sites.
De data die je hiermee opbouwt, wordt zo steeds verder integreerbaar.
Vertegenwoordigt u een merk dat dit ook als eerste op wil pakken? Of bent u een liefhebber van Pinterest, maar u heeft zich altijd afgevraagd hoe het te integreren, laat het ons weten. We kunnen vast een mooie case opbouwen. 020-6933131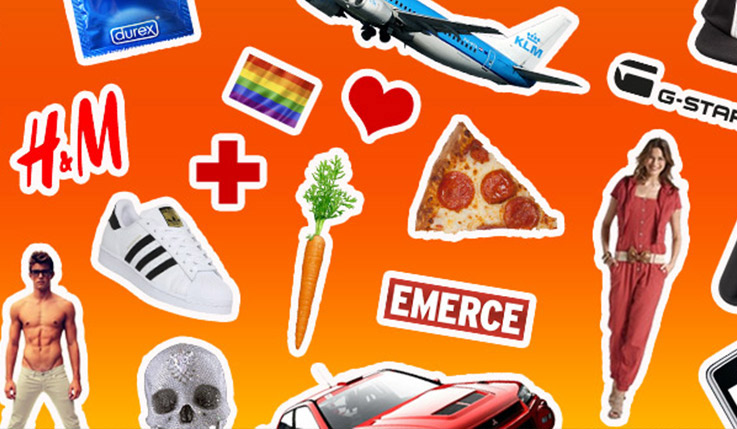 You're always welcome at Prinseneiland. Call us and reserve time for a first date. 020-6933131 or mail richard@iizt.com