Met trots kunnen we melden dat er in  januarinummer van Textilia over Vrouwenmode een Column is opgenomen van onze eigen Richard Derks.
Van IRL naar URL
2015 wordt het jaar dat retail definitief de omslag naar etail zal maken. Het is geen kwestie meer van willen. Wanneer je niet meegaat, zul je roemloos ten onder gaan. Dit liet het failliet van het oud-Hollandse modehuis Mexx ons al zien.
Sad story. #fashion brand #mexx is gone http://t.co/38NexFQ4pj

— IIZT (@iizt) December 5, 2014
De overgang van IRL (in real life) naar URL is wereldwijd en branche breed. Als je kijkt naar bijvoorbeeld de uitgeverijbranche, dan zie je dat een relatieve nieuwkomer als het mediamerk Vice als eerste documentaires over IS maakte niet vanaf de zijlijn, maar vanuit het hart van het Kalifaat. Grote spelers als Sanoma en TMG trekken zich juist verder terug naar binnen, op het hun vertrouwde papier. Vice begrijpt hoe het zijn doelgroep moet vangen. Het stemt zijn middelen af op hun behoeften en kiest niet star voor óf online, óf offline.
it's quite another to have somebody who can actually translate #marketing to our technology people." http://t.co/wdsWxv4IlV — IIZT (@iizt) July 29, 2014
In 2012 kon mobile nog worden gezien als facultatieve toevoeging aan je retailkanaal. In 2015 is het een keiharde must. Meer dan de helft van de projecten die wij in 2014 ontwikkelden, leunen sterk op mobiele gebruikers. Met de groei van het aantal smartphones en tablets zal dit in 2015 alleen maar toenemen. En dat creëert kansen. De kracht van de klassieke marketingbureaus richt zich de afgelopen jaren op het succesvol herhalen van een boodschap; wanneer men iets maar vaak genoeg hoort, zal de ontvanger dit uiteindelijk als waarheid beschouwen. Maar denk je in wat er gebeurt als zo'n boodschap door duizenden wordt herhaald? Wanneer je je merk via het digitale domein openstelt voor de consument ontstaat er een verschuiving van zender naar ontvanger. Zorg dat je klaar bent voor je veranderende doelgroep. Accepteer het verlies aan controle over je merk, en leer hoe je je doelgroep kunt sturen. Integreer on- en offline en zeg vaarwel tegen de gedachte dat 'brick & mortar' de heilige graal is.
Wanneer je je voelsprieten op vroeger blijft richten, krijg je de bal via sociale media keihard terug. De merken die zich het beste aanpassen aan de nieuwe media worden in 2015 de winnaars. Luister naar je achterban, ga mee in de conversatie en durf te veranderen. Onze favoriete vraag is: 'Als je vandaag je merk zou starten, waarin investeer je dan?' Ga jij voor die nieuwe kansen, of huur je grote winkelruimtes? De realiteit leert ons dat managers zich doorgaans terugtrekken. Bij tegenvallende resultaten intensiveert men in wat vroeger ook goed ging. Einstein wist het al: de definitie van waanzin is steeds hetzelfde proberen, maar deze keer een andere uitkomst verwachten.
Be brave, have balls, love 2015!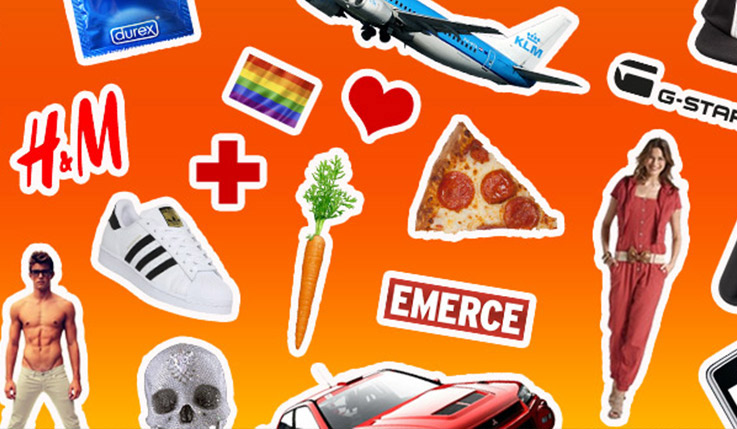 You're always welcome at Prinseneiland. Call us and reserve time for a first date. 020-6933131 or mail richard@iizt.com