This week in our weekly Social War research we take a look at the very successful crowdsourcing activities of Zeeman on Instagram. Where other retailers are facing heavy weather in their online and offline sales, Zeeman sees their courage rewarded by the engagement of its followers.
Ask for help
In their latest online campaign, Zeeman puts their latest household textiles as well as their customers in the spotlight. They ask their followers to send a picture of the latest Zeeman fashion in their home, using the hashtag #homewith for their campaign. You and Zeeman, in the spotlight together. Crowdsourcing has proven to be a successful way to get inspired by your very own followers these past few years. It has, for instance, previously been used by:
Dell, who invited their followers to think of new ideas for new ideas for social innovations.
Starbucks, who asked their followers for suggestions concerning social involvement.
Unilever, who asked their followers for help regarding corporate social responsibility.
Crowdsourcing was even used as a means in the search of the missing Malaysia Airlines Airplane.
Social Crowdsourcing
Zeeman follows in the footsteps of many innovative multinationals. It raises great expectations, and Zeeman lives up to them with an easy accessible and very effective campaign. With #thuisbij, Zeeman launches a campaign on Instagram, Facebook, Twitter, Pinterest and Youtube. Zeeman rewards the entrants by having them play a small part in commercials of the #thuisbij campaign. The commercials shows the proud customers of Zeeman with their latest purchases. This way of interacting provides inspiration for the brand straight from its own followers.
The findings of our Social War research are very positive. The Instagram account of Zeeman shows an increase of 146% in only one week's time. #thuisbij proves to be a great success already for the online engagement with followers.
Guts are rewarded
Zeeman shows not to be afraid to open up its brand for their followers with this #thuisbij campaign. Where some retailers are still holding on to the security of familiar marketing means, Zeeman successfully chooses a different road.
Like to keep up to date?
IIZT regularly posts findings from our Social War research. Stay posted and send your email address to social@iizt.com or call us at +3120 693 31 31
Social War is an ongoing research by IIZT on 50 worldwide fashion brands. It signals the do's and don'ts for brands on Social Media. Everyone in the communication business talks and blogs about social media. We provide you with the facts, so we can learn from each other. Pass the hype, it is the new mainstream.
IIZT Amsterdam has been the market leader for 13 years regarding communities, branding and interactive communication.  We have worked with adidas, KLM, H&M, Mitsubishi, Miss Etam, T-Mobile, UGG, G-Star, Livera, Hart.volgers, Respectance, adidas, Defensie, Men at Work, Cliniclowns and many more.
IIZT was founded by Richard Derks who earlier set up KaZaA and made it the most downloaded software worldwide at that time.
Would you like to know more about your opportunities and how you can put your brand in a surprising new daylight? Or would you like to know how to generate even more attention from your target group? Call Richard Derks +3120 693 3131 or mail to richard@iizt.com.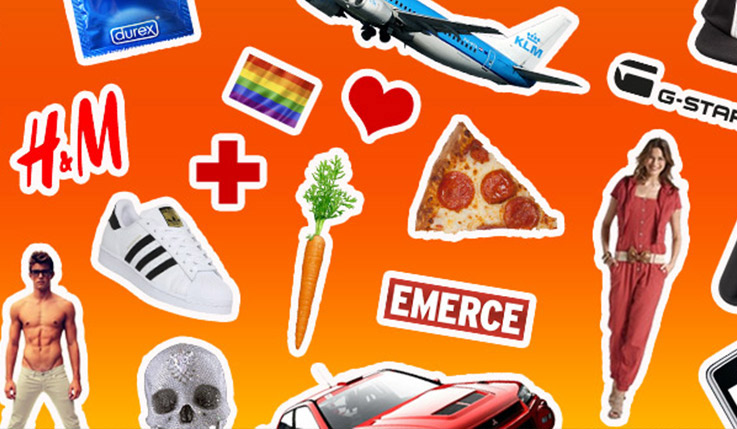 Je bent altijd welkom op het Prinseneiland. Bel ons en maak tijd voor een eerste ontmoeting. 020-6933131 of mai richard@iizt.com