The Year of the Horse is according to the Chinese a year of prosperity and wealth. Still, we at IIZT think it's good to follow the trends carefully, in this case for social media.
Please read and reflect on them. We're always happy to talk with you how these trends are relevant for your situation.
1. Visuals/photos/movies (visual brand strategy)
Many brands want to write, write, explain, more copy etc. Honestly, the only reason why a finger stops when browsing on a mobile, is when someone sees a good, relevant or inspiring picture.
You don't stop browsing because of a solid, rational point that was made. There are very few brands that understand you need a visual brand strategy, one that 'kicks ass' on mobile.
The type of images is also very important. If you choose to show pictures as done in a retail folder (see this example of C&A), this will definitely affect how your brand is perceived by your fans. The images will show what type of brand relationship you expect from your fans and followers. Adhoc, bargains, or a relationship.
2. Instagram the biggest
 amongst youngsters
Facebook is still massive (1.23 billion active, monthly users in December 2013, another +16% y-o-y). But the news is in what they don't tell you: the increase still exceeds the outflow, but there's certainly an outflow from a very important group. Youngsters 13–17 year are moving rapidly to visual social media and Instagram is picking up most of them (see the following stats).
This year in the U.S., Instagram will certainly be the most popular social media channel amongst this group. As always, the rest will follow. 
Hence, only focussing on Facebook for your social media strategy, see also # 4, is too limited.
3. Storytelling is king
You don't have a content strategy yet, better have it ready this year. Various aspects are important.
Brands are becoming multimedia companies. We knew that already from Red Bull. But the online experience that leaders such as Zara show, is a very strong example where things are heading. The experience on their website and social media channels is even more inspiring than the Zara shops themselves.
Another aspect you should consider is that the information your target group is looking for. Very often it is not related to making a next purchase. For that type of information, other online sources (unhappy customers?) deliver better information than you do yourself. Quite often that information is not positive (oversimplified, one-sided). That's of course undesirable and you should do something about that.
So, it is not just about producing content. Storytelling is a powerful tool (see how our children react to a good story) and your brand needs to have one too. One that resonates with your fans and customers. You really need to be a friend of them. What kind of friend? Look for this in your own community. From who do you accept advice, whose photographs do you like and who do you ignore or even block?
Not every brand has the same deep pockets as the worldwide players, but integrating a good content strategy in your communication plan is a 'must' and a lot is possible (and necessary).
4. Google+ deserves your attention

Although we look at Google+'s reported figures with a certain skepticism (500+ million monthly users), for various reasons it is a channel where you should become active now. Of course it will improve your brand's Search results and the integration with other Google services is another reason. 

But also because we think many people will start appreciating Google+'s approach (in particular the Hangouts and Circles) and because of the small but ongoing outflow from Facebook that's happening at this very moment.
Nice detail (here): the +1 button is used 5 billion times a day already.
May be it is still quite early for the Netherlands (being one of the very advanced Facebook markets) but it is good to be ahead of the others and get used to the Google+ lingo. Start preparing!
5. Social mobile strategy mandatory
Many just started or still have to start with their mobile strategy. Add to that list making a 'social mobile strategy'. The use of mobile has grown so enormous (73% of Facebook's daily visitors use their mobile device, 48% is mobile-only) that this should be a first priority: webshop and blogs have to be responsive, videos should be easy viewable on mobile, etc.
Forget these grand and compelling designs where you whole marketing department needs to have a say. Focus on the core and how to get there as quick as possible, preferably mobile.
6. Pay to Play
As brand or company you'll have to pay more for your social reach. Already existing paid advertising will improve among others through social re-targeting.
Your social media reach, the 'free publicity', through your group of Likes and Followers will decrease. New paid services will be introduced to reach your fans. Yes, you'll reach more fans … but you'll have to pay.
7. Away with the internal silos
We hope for you that your organizations has left behind a long time ago the thought that online and social were seen as IT or ICT projects.
Also, the time has gone that one person was the online specialist. Yes, that person is still the most knowledgable one, takes the lead and coordinates. But the internet is so many things at the same time for your company that it should be managed higher and wider within your organization.
At our more progressive clients we see the first e-commerce directors already on the board of directors. Follow that example or give it as much priority: with certainty we can say that almost all companies are lagging behind in this area. Your competitors will certainly start doing it and so should you.
8. The omnipresent hashtag
Now Facebook starts using the # (be aware: it still doesn't work well at the moment), this little sign will start being used even beyond social media. It will be used to deepen, synchronise and focus messaging over various media channels.   
Think about it: '#newoutlander' will not only lead you to Mitsubishi's own website but also to test drives shown at YouTube, to user-generated content at Instagram etc. Such synchronisation is now possible as you can make arrangements (=pay) for your ranking in the search results.
Do you already speak the #-language?
9. Instore 'location based services' will take off
Many marketeers thought about this for years: how do I increase the shopping experience for all my customers using the smartphones they are carrying. Various experiments have been done.
Now, with the latest smartphone Operation Systems and apps, it is even possible to pinpoint accurately instore (!) where a customer is. This allows for many new applications.

This can be done in a simple way (a discount coupon) or more advanced (for example using one's loyalty card information to give fashion tips or demo videos for advanced electronics).
Apple is one of the first companies to start doing this in their stores (here) and in the Netherlands Dixons installed this in its store (here).
The applications are endless and now is the time to start experimenting.
Apple iBeacon info here and interesting article in the Guardian here.
10. Privacy issues will definitely be addressed
People want more control over their digital data and identity. In the past, powerless consumers couldn't do much and always had to settle as they didn't have an alternative. Because you received a lot of value, for example from Facebook, people were prepared to give a lot of information.
That's going to change because stricter laws will come into place and new alternatives will appear. Regarding the first: in a number of U.S. states, of course California is ahead again (see here), so-called 'No Track Rule' laws will be introduced making it impossible to track invisibly website visitors visiting various websites.
Also young people find solutions themselves to tackle the privacy issues. See the success of for example Snapchat ('snaps' are only visible for 10s, Facebook tried to buy this startup for $3 billion last November).
Young people don't want to be checked and controlled anymore, and if their privacy is not guaranteed, they will do it themselves. Hence, it will be increasingly difficult to track and engage with them, in particular when you want to interest them in your brand, its story, products or services.
Feedback or request for information are always welcome:
– Johan Jongkind, @johanjongkind, johan@iizt.com
– Richard Derks, @virginbrain, richard@iizt.com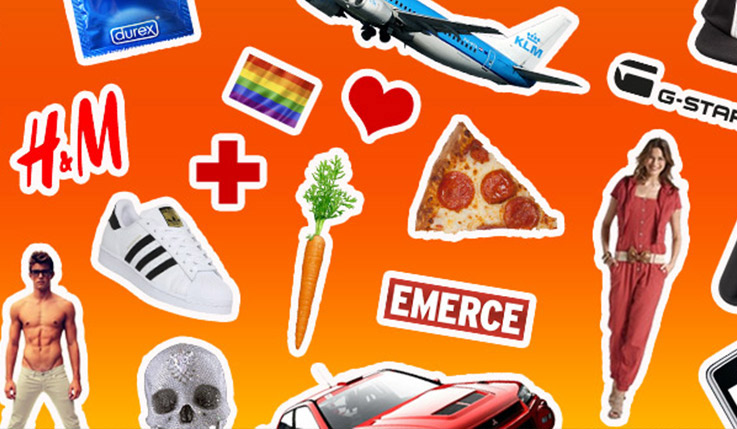 You're always welcome at Prinseneiland. Call us and reserve time for a first date. 020-6933131 or mail richard@iizt.com