During our eleven years existence we have seen a lot of major changes in how brands and fans communicate with and relate to each other. We have also seen a couple of things that remain unchanged. It all comes down to who is the center of the universe and why would we outsource to you if we can do it ourselves or we want to acquire knowledge and skills ourselves?
Our answer is simple. We believe the client, fan or customer is the center of the universe. That means if we work for your brand, you are the center of our relationship. There's one step extra that automatically comes with that. You should make your client, fan and customer also the center of the universe in all your communications.
This is the one and only reason why you should hire us or any other next level communication army. At the same time this is the most important reason why a lot of campaigns do not have the power that they could have. Even if you have a lot of media purchasing power, if you do not put your customer at the core, it's always going to be less effective.
For most organizations the reason of existence is the brand. That's what they talk about, what they want to communicate to the outside, that is what their title refers to. A brand manager, a product manager it's very clear what they see as the most essential thing to be busy with. It's also easier to worry about things that you can, you think, control, than to work in trial and error and in a growing learning curve around something that you do not control. Where is your chief fan manager, your strategic clients manager or your target group assistant? If you would be serious about communication and marketing today, you should put your client central.
An honest external communication party can help you to focus more on your clients and fans. It will make sure you stay away from talking about yourself constantly. It will seek involvement, trustworthy interest in clients, open approach in communications and a service oriented strategy. An outside party can make you stronger in determining the center of the universe in your communications.
The very experience Jeff Jarvis wrote some true words about this in his latest blog entry. We'd like to share that with you.
"The fundamental problem I have is that a CMS (edit iizt: communication behavior) is an extension of editorial ego. It's all about us, about our content, about how we want to make it, how we want to present it to you, how we organize it, how we make money on it, how we protect it.
What we should be doing instead is turning our attention outward, from the content we make (surely after 600 years, we know how to do that) to our relationship with the public we serve and the ecosystems in which we operate."
We have made some child-like drawings of how most companies think, and how we think. The universe might be different than you realize. Don't shoot us for telling you, you are not the sun. The client is  the one who gives you light to live and shine.
If you're interested in getting a better grip of your fans and clients and need fantastic strategies and concepts that get the execution of a skilled partner, contact us 020-6933131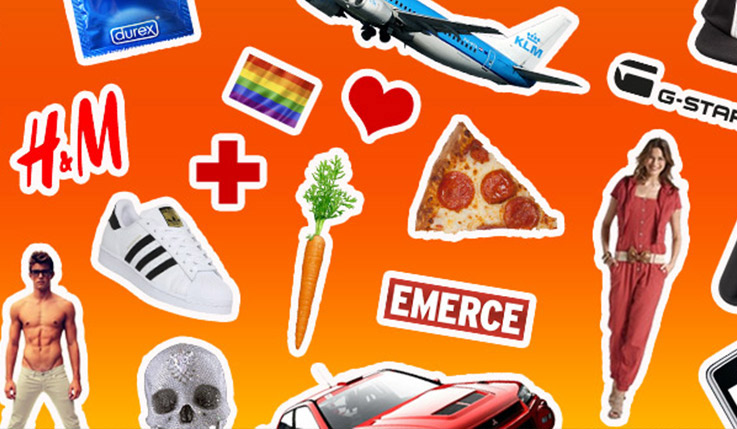 You're always welcome at Prinseneiland. Call us and reserve time for a first date. 020-6933131 or mail richard@iizt.com