In an earlier Social War article we discussed the successful introduction of Snapchat as a Social marketing channel. This week we discuss the way Snapchat is the connection between the French sports fashion brand Lacoste and Tennis tournament Roland Garros. Lacoste provides their followers with an unique look behind the scenes by using Snapchat. Their followers respond enthusiastically and in large numbers.
#SpotTheCroc
It isn't the first time that Lacoste uses Snapchat. In 2014 they did as well, with their #SpotTheCroc campaign. In this campaign, Lacoste sent their 'Snapchat friends' a ten second video every two weeks. This video contained a hidden crocodile. If you captured this hidden crocodile in an screenshot, you could win great prizes. The first twenty finders would get a discount code for Lacoste.com.
#Beautifultennis
This time, Lacoste uses Snapchat again to honour their sponsoring of Roland Garros. It offers their Snapchat friends the opportunity to have a look behind the scenes with one of the worlds biggest tennis events. This way, Lacoste gives away exclusive content to their most loyal fans.
Reaching Millennials
Brands that want to reach the younger 'millennial' target group choose to use Snapchat as their social medium more and more. Snapchat has a younger, growing and very involved group of users. Lacoste understands this and takes advantage of this eagerly. On their other social channels, they are very actively recruiting users for their Snapchat page. With the extra focus on Snapchat, Lacoste also invests directly in mobile marketing. As we mentioned earlier, 'mobile friendliness' is one of the online trends for 2015. This is because of the still growing amount of smartphones and tablets. Especially with the younger generations.
Hard numbers
In our Social War research  we measured a Facebook engagement increase in the week of May 22nd – 29th of over +220%. We have to conclude that Lacoste's step to Snapchat is received very enthusiastically by their online followers.
We would love to develop a Snapchat campaign.
Who's in?

Like to keep up to date?
IIZT regularly posts findings from our Social War research. Stay posted and send your email address to social@iizt.com or call us at +3120 693 31 31
Social War is an ongoing research by IIZT on over 70 worldwide fashion brands. It signals the do's and don'ts for brands on Social Media. Everyone in the communication business talks and blogs about social media. We provide you with the facts, so we can learn from each other. Pass the hype, it is the new mainstream.
IIZT Amsterdam has been the market leader for 13 years regarding communities, branding and interactive communication.  We have worked with Adidas, KLM, H&M, Mitsubishi, Miss Etam, T-Mobile, UGG, G-Star, Livera, Hart.volgers, Respectance, Villa Arena, Defensie, Men at Work, Cliniclowns etc.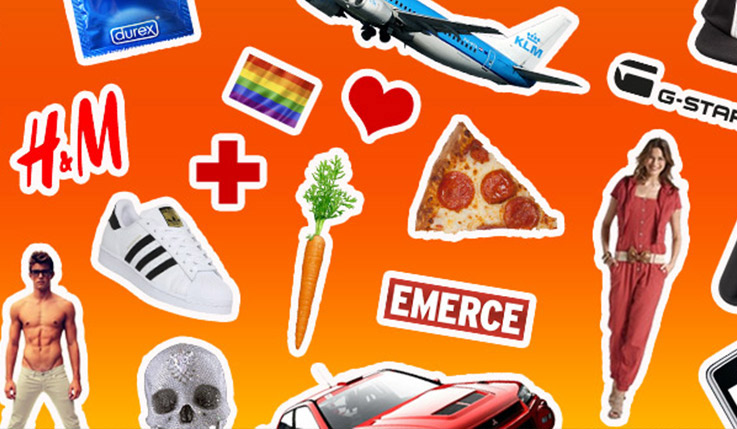 Je bent altijd welkom op het Prinseneiland. Bel ons en maak tijd voor een eerste ontmoeting. 020-6933131 of mai richard@iizt.com