The german high end fashion brand Hugo Boss scored 25.815 likes and 413 shares with the launch of #AskMats. A Q&A with Germany's most famous soccer player Mats Hummels. This week in our Social War research, we discuss how you can increase your engagement and reach by collaborating with sportsmen, creatives and actors.


World championships 2014
In a previous Social War article we already looked back at the World Championships of 2014. This clearly showed that it's better to have a posterchild with a good story and vibe, rather than success in sports. When the german team won the title, this wasn't necessarily the best promotional opportunity for its sponsoring brands. The World Championship of 2014 made more clear than ever that brands and clients should search for a story and the right fit with their celebrity of choice. But where and how will they find the right ones?
Flair
With the successful #AskMats campaign Hugo Boss shows that they have learned from the mistakes Adidas made during the World Championships of 2014. Boss got the most fashionable soccer player for their brand and shook off their 'decent' image successfully. The brand looked at the charisma, story and fanbase of the celebrity of their choice. Nike was the first one to step off the beaten track and collaborated with soccer players like Zlatan Ibrahimovic, Wesley Sneijder en Christiano Ronaldo. These players didn't have a meaningful role in the field, but had a great story and influence on the outside.
The right  fit
There is doubt on the fact if celebrities can boost a brand online and offline. But the next logical question is: who fits where?
Let's take a look at a few examples.
G-Star RAW and DJ Afrojack
A successful collaboration that we've already discussed in a previous article. Both with dutch nationality. Both known and loved with the hip 'mainstream' public and both fashionable both not high end perce. In our Social War measurement of the 8th till the 15th of May an engagement increase of 140%.

Rihanna & Puma
We've already dedicated an article on Puma's new creative director. For Puma, this was the perfect move to get a female sneakerhead affiliated with the brand. The have managed to reach their new female target group. Rihanna is the sophisticated girl with the rough edge. Puma and Rihanna seem to be a match made in heaven.

Dior & Johnny Depp
The new 'SAUVAGE' cologne by Dior comes with a campaign with Johnny Depp in the lead and  Jean-Baptiste Mondino as director. The Oscar-worthy cast results in over 140.000 likes and 32.000 shares. Dior selects the most beautiful actors and actrices for the launch of their new collections. And this time as well the fans are lucky. For Dior, this resulted in an engagement increase of +275%.
Rita Ora & adidas
Is it the ongoing battle between Puma and adidas that makes the match? Or is it the battle between Rita Ora and Rihanna that seals the deal? After the collaboration with Rihanna and Puma, adidas had no other option to claim Rita Ora. The somewhat cheekier version of Rihanna is a better fit for the more outspoken brand that is adidas. The week that adidas announced the collaboration the brand's engagement increased with +150.21%
Rafael Nadal & Tommy Hilfiger
The hottest tennis player of last year combined fashion and sports and this made him the perfect ambassador for Tommy Hilfiger. Some things don't need an explanation. The Facebook PTAT increased with +575% in our Social War research.
Justin Bieber & Calvin Klein
The well trained and tattooed enfant terrible of the music business is the ideal 'naughty' underwear model for Calvin Klein.
The lesser fit
Of course there are collaborations where the match isn't exactly made in heaven. When we look back at the World Championships, adidas was the big loser online. On the field a modest and punctual match is more than enough to win the title. But to win as a posterchild of a brand, there are other qualities necessary. With blend but effective soccer players such as Philipp Lahm and Arjen Robben, you won't be able to win online. Especially not when your competitors are playing with instant frontpage news such as Zlatan Ibrahimovic en Wesley Sneijder. Whether it's good news or bad, they're the people talked about. Robben and Lahm seem to be a better fit for a insurance company or a bank. Good and stable, safe and sound.
However, there are collaborations as well that leaves us wondering how they've even came up with it to begin with. How about the collaboration between Abercrombie & Fitch and MTV's Jersey Shore' s bad boy Mike 'The Situation'? It proved to be, as expected, a terrible match. Mike seems to be a great poster boy for a sleazy stripclub, if you ask us.
It can also be that things turn around during a collaboration. Worldwide topmodel Kate Moss was the face for brands such as Burberry, Chanel and H&M for years. This ended abruptly after her famous 'cocaine photos' appeared in the press. So always keep in mind the character of celebrities. Maybe they'll become a zero in no time. Can your brand handle this?
In conclusion
The singing of a celebrity seems to be just a matter of looking for the right fit. But also during collaborations there are still risks. Brands choose the story. This works best with 'bad boys', outspoken and extravagant public figures, if they fit your brand. With their wayward ways and life in the spotlights, they also bring a risk. A human being is a dynamic one, not just a momentary frame.
Like to keep up to date?
IIZT regularly posts findings from our Social War research. Stay posted and send your email address to social@iizt.com or call us at +3120 693 31 31
Social War is an ongoing research by IIZT on over 70 worldwide fashion brands. It signals the do's and don'ts for brands on Social Media. Everyone in the communication business talks and blogs about social media. We provide you with the facts, so we can learn from each other. Pass the hype, it is the new mainstream.
IIZT Amsterdam has been the market leader for 13 years regarding communities, branding and interactive communication.  We have worked with Adidas, KLM, H&M, Mitsubishi, Miss Etam, T-Mobile, UGG, G-Star, Livera, Hart.volgers, Respectance, adidas Defensie, Men at Work, Cliniclowns and many more.
IIZT was founded by Richard Derks who earlier set up KaZaA and made it the most downloaded software worldwide at that time.
Would you like to know more about your opportunities and how you can put your brand in a surprising new daylight? Or would you like to know how to generate even more attention from your target group? Call Richard Derks +3120 693 3131 or mail to richard@iizt.com.
De hype voorbij, het is de nieuwe mainstream
IIZT publiceert regelmatig findings uit het Social War onderzoek. Blijf op de hoogte en stuur je e-mail naar richard@iizt.com or svetlana@iizt.com of bel ons op 020 – 693 31 31.
Social War
Social war is het ongoing onderzoek dat IIZT doet onder meer dan 70 modemerken wereldwijd. Het signaleert de do's en de dont's voor merken op social media. Iedereen in de communicatiewereld roept en blogt over social media. Wij staven alles met feiten, zodat je ook echt kan leren van elkaar. De hype voorbij, het is de nieuwe mainstream.
IIZT Amsterdam is al 13 jaar leider op het gebied van communities, branding en interactieve communicatie. Wij hebben werk gedaan voor adidas, KLM, H&M, Mitsubishi, Miss Etam, UGG, G-Star, Livera, hart.volgers, Respectance, adidas, Defensie, Men at Work, Cliniclowns en meer. Bel ons voor een kennismaking 020 – 693 31 31.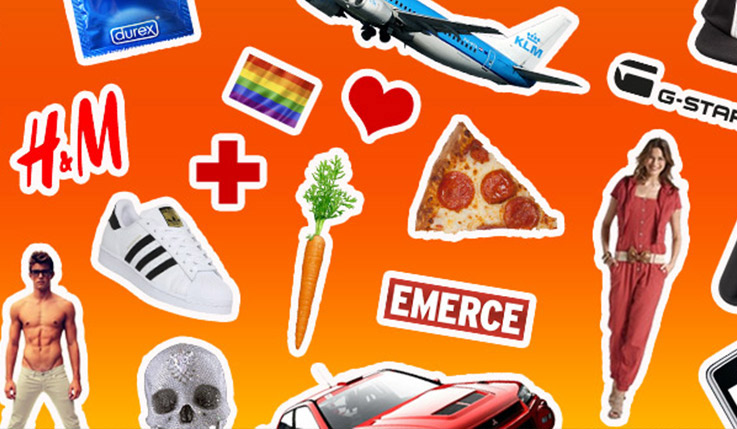 You're always welcome at Prinseneiland. Call us and reserve time for a first date. 020-6933131 or mail richard@iizt.com