This week in our returning Social War research, we discuss the ups & downs in McGregors engagement. A rise and decrease that is definitely connected with the layout of their Facebook posts. This week we discuss the dangers and opportunities of online visual content.

Visual content
In an previous article we discussed the visual strategies and tactics we use for the Cliniclowns. The brand initially focussed on creating a unity in their visual content. A clear and recognisable 'look & feel' is of great importance in this.
The sharp eye of your followers
The competition is killing online and your followers critical. It just isn't enough anymore to simply post random texts and a funny picture. Do you want to get results online, your visual content needs to be of high quality, recognizable and balanced. If this isn't the case, your followers will leave you in no time for your biggest competitors.

Up & Downs
When we look at the visual content of McGregor we clearly see what a great influence visual content is. The post underneath was placed at the 9th of may, and has 477 likes and 16 shares. This is a clear, fresh photo with McGregor's products in the spotlight.
When we look at a post one month earlier, we see the complete opposite. Earlier we discussed the power of choosing mechanisms and their influence in (increased) engagement. The post pictured below we see that a mechanism creates interaction. The execution however is not that great. The pictures are unclear and the colors are pale and undefined. This post only got 16 likes and zero shares. This is a direct example of critical followers and killing competition online.
Engagement numbers
In our weekly returning Social War research we can see the changes in the online engagement of McGregor very clearly. In the week of the well-received post, we measure an engagement increase of +141%. If we look at the lesser received post, we measure an engagement increase of 70% compared to the average of McGregor this past year.
Like to keep up to date?
IIZT regularly posts findings from our Social War research. Stay posted and send your email address to social@iizt.com or call us at +3120 693 31 31
Social War is an ongoing research by IIZT on over 70 worldwide fashion brands. It signals the do's and don'ts for brands on Social Media. Everyone in the communication business talks and blogs about social media. We provide you with the facts, so we can learn from each other. Pass the hype, it is the new mainstream.
IIZT Amsterdam has been the market leader for 13 years regarding communities, branding and interactive communication. We have worked with Adidas, KLM, H&M, Mitsubishi, Miss Etam, T-Mobile, UGG, G-Star, Livera, Hart.volgers, Respectance, Villa Arena, Defensie, Men at Work, Cliniclowns etc.
De hype voorbij, het is de nieuwe mainstream
IIZT publiceert regelmatig findings uit het Social War onderzoek. Blijf op de hoogte en stuur je e-mail naar richard@iizt.com or svetlana@iizt.com of bel ons op 020 – 693 31 31.
Social War
Social war is het ongoing onderzoek dat IIZT doet onder meer dan 70 modemerken wereldwijd. Het signaleert de do's en de dont's voor merken op social media. Iedereen in de communicatiewereld roept en blogt over social media. Wij staven alles met feiten, zodat je ook echt kan leren van elkaar. De hype voorbij, het is de nieuwe mainstream.
IIZT Amsterdam is al 13 jaar leider op het gebied van communities, branding en interactieve communicatie. Wij hebben werk gedaan voor adidas, KLM, H&M, Mitsubishi, Miss Etam, UGG, G-Star, Livera, hart.volgers, Respectance, adidas, Defensie, Men at Work, Cliniclowns en meer. Bel ons voor een kennismaking 020 – 693 31 31.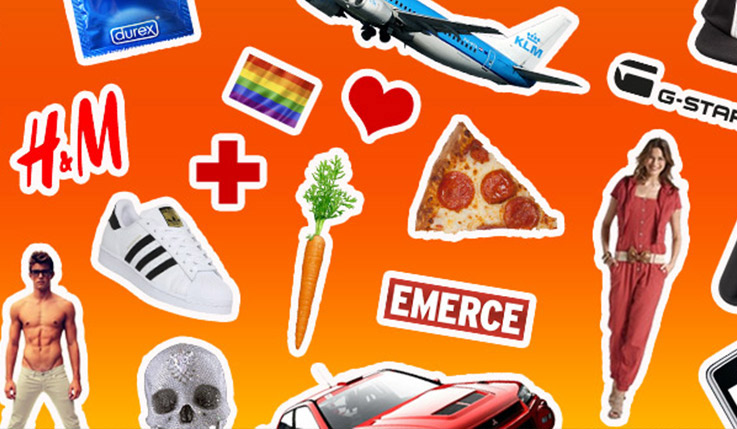 You're always welcome at Prinseneiland. Call us and reserve time for a first date. 020-6933131 or mail richard@iizt.com