Converse goes big this year with their largest multichannel campaign ever. The famous Chuck Taylor shoe exists 100 years and Converse celebrates this with a worldwide on-and offline marketing campaign. Converse uses a mix of online and offline marketing channels for its latest campaign. A combination that ensures there isn't a way around the brand for customers. Read here how they realise an increase of almost 200% on their social media channels.
Made by you & Andy Warhol
Converse celebrates the birthday of the shoe with the 'Made By You' campaign that puts a spotlight on unknown 'sneaker heads' and iconic Chuck Taylor wearers. Converse started a cooperation again with American Pop Culture Icon Andy Warhol. He is known for using the Chuck Taylors as a canvas in the '80s. For the Made By You campaign, Andy Warhol created Chuck Taylors painted with ads, newspaper cuttings and soupcans. All sneakers were customized with the unique style elements of Pop Art icon Andy Warhol.
Huge engagement
Converse allows famous and a little less famous fans to express their love for the Chuck Taylor shoe in their 'Made By You' campaign. In our weekly Social War measurement, the engagement of Converse with it followers shows a huge increase. Since the start of the campaign the PTAT of converse has grown with very large numbers, for three weeks in a row .
At March 13th a PTAT of 89253 is measured. This is an increase of +176% in comparison of the average.
at March 20th a PTAT of 77527 is measured. This is an increase of +153% in comparison to the average.
At March 27th a PTAT of 93741 is measured. This is an increase of +185% in comparison to the average.
Online Art Gallery #chucktaylor
Converse celebrates the owners instead of the shoes, and not only the famous Chuck Taylor owners get a chance. The proud Chuck Taylor owners get a chance to create an online art gallery with their shoes. A community of 'Converse Sneaker Heads'. What do you and Andy Warhol have in common? You both wear your Chuck Taylor shoes with pride. With the hashtag #chucktaylor you are able to put your worn out Chucks in an online spotlight. An unique artwork in the online #chucktaylor gallery on Twitter.

James Bryne, lead singer of the Scottish band Kodaline, places his own #ChuckTaylor artwork on Twitter.
Kodaline' s Drummer Vinny May Jr also posts his customized Chuck Taylors on Twitter.
For the less famous Chuck Taylor owners, there also is a place on #chucktaylor.
Made By You is an ongoing campaign for an undetermined period of time. The campaign for Converse creates a community around its shoe. It exists locally and worldwide of different on- and offline components. Converse uses an app, exhibits, pop up stores and serial advertising in all major world cities.
App
With the 'Their Chucks App' famous 'Chuck wearers' offer a look inside their love for 'their' shoe.
Exhibits
The campaign is an online and multi channel one but at the same time an offline and local one, with exhibits in cities like London, New York, Beijing and Mexico.
Pop up stores
Converse opens different Pop up stores worldwide. Even at the prominent music festival SXFW a Converse Pop up store was opened as well.
Serial Street advertising
The 'Made By You' advertisements appeared worldwide at streets and stations.
'Made By You' puts a spotlight on thousands of Chuck lovers and their favorite shoes. It is all about the uniqueness of the shoe and its owner. Converse celebrates the 100th birthday of the shoe with 'Made By You'. But the campaign is about the shoe in the very last place. It really celebrates their owners.
'It's about you, not them.'
The unique Chuck Taylors of Emily Mason on the Facebook Page of Converse.
The unique Chuck Taylors of  Rory Pedrick on the Facebook Page of Converse.
The unique Chuck Taylors of Hannah Zipporah H. Tayo on the Facebook Page of Converse.
Engagement increase
Converse celebrates their flagship's 100th birthday in style. The brand uses an never seen before combination of marketing channels to not only put the sneaker but also its owner in the spotlight.  A mix of icons who have worn the sneakers over the years and the less famous but loyal followers. Together they celebrate their shoe and their community. With an incredible high engagement Converse seems to prepare the Chuck taylor for the next hundred years.
Like to keep up to date?
IIZT regularly posts findings from our Social War research. Stay posted and send your email address to social@iizt.com or call us at +3120 693 31 31
Social War
Social War is an ongoing research by IIZT on 50 worldwide fashion brands. It signals the do's and don'ts for brands on Social Media. Everyone in the communication business talks and blogs about social media. We provide you with the facts, so we can learn from each other. Pass the hype, it is the new mainstream.
IIZT Amsterdam has been the market leader for 13 years regarding communities, branding and interactive communication.  We have worked with adidas, KLM, H&M, Mitsubishi, Miss Etam, T-Mobile, UGG, G-Star, Livera, Hart.volgers, Respectance, Villa Arena, Defensie, Men at Work, Cliniclowns etc.
Would you like to know more about your opportunities and how you can put your brand in a surprising new daylight? Or would you like to know how to generate even more attention from your target group? Call Richard Derks +3120 693 3131 or mail to richard@iizt.com.
De hype voorbij, het is de nieuwe mainstream
IIZT publiceert regelmatig findings uit het Social War onderzoek. Blijf op de hoogte en stuur je e-mail naar richard@iizt.com or svetlana@iizt.com of bel ons op 020 – 693 31 31.
Social War
Social war is het ongoing onderzoek dat IIZT doet onder meer dan 70 modemerken wereldwijd. Het signaleert de do's en de dont's voor merken op social media. Iedereen in de communicatiewereld roept en blogt over social media. Wij staven alles met feiten, zodat je ook echt kan leren van elkaar. De hype voorbij, het is de nieuwe mainstream.
IIZT Amsterdam is al 13 jaar leider op het gebied van communities, branding en interactieve communicatie. Wij hebben werk gedaan voor adidas, KLM, H&M, Mitsubishi, Miss Etam, UGG, G-Star, Livera, hart.volgers, Respectance, adidas, Defensie, Men at Work, Cliniclowns en meer. Bel ons voor een kennismaking 020 – 693 31 31.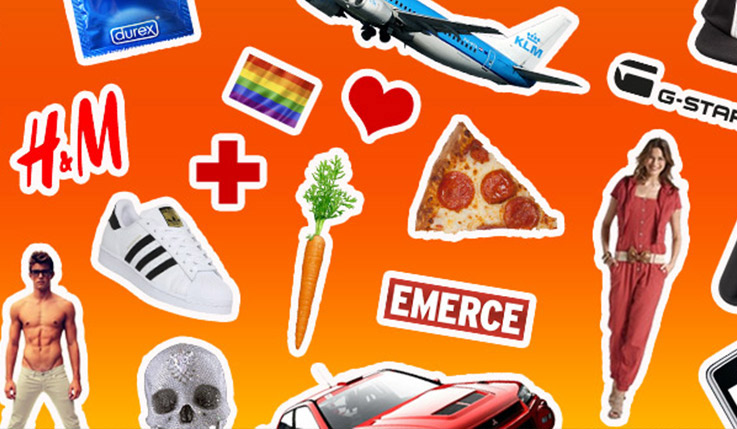 You're always welcome at Prinseneiland. Call us and reserve time for a first date. 020-6933131 or mail richard@iizt.com