To celebrate the opening of the biggest store in Europe in Rotterdam H&M launched together with IIZT ' the biggest fashion challenge'. Warming up for the festive and exclusive party right before the actual store will open its doors everybody can challenge each other online in a fashion game. The best players will win exclusive tickets for the opening party and get huge gift cards to buy their new winterlook.
In ' the biggest fashion challenge' you make your own H&M-creation and fight your competitors and make sure you keep on top of this fashion challenge. Kick the others in the game and you might be the one to come shop in the biggest H&M of Europe. Will you dress up for the exclusive celebration in October? If you do not reach the top, you still can win one of the hundred gift cards.
We've drawn the center pieces of the H&M winter collection as cartoons. You can vary in endless ways, including sex, skin color and hair color and hair do. You control your look. Keep it realistic or be more daring, you decide. We have included important clothing items of the season: croptops, beanies, shorts. And of course we made room for some hints of Rotterdam.
The bigger hint for Rotterdam is that we have made a spectacular skyline of Rotterdam with all the landmarks that this extraordinary city has in Holland. It all results into a very urban setting, matching the city vibe of Rotjeknor. The game symbolizes the love between Rotterdam and H&M in two dimensions. Look out for the "pencil", "De Rotterdam", the sky pinching Nationale Nederlanden and even the new Central Train Station is present.
The game element is not just the challenge to be on top. The participants also have to answer questions about fashion and Rotterdam. the connections with Facebook, Twiter and good old mail make the game share-able, interactive and fun for all ages and friends.
Rotterdam is hot. The NY times knows it, Unesco knows it and as from October 2014 Rotterdam also will have Europe's biggest H&M store. Come visit and share the fun!
Also looking for new ways to engage with customers and a specific audience? Contact us, and let us make your own, special strategy and tactics to make sure your message will not get lost!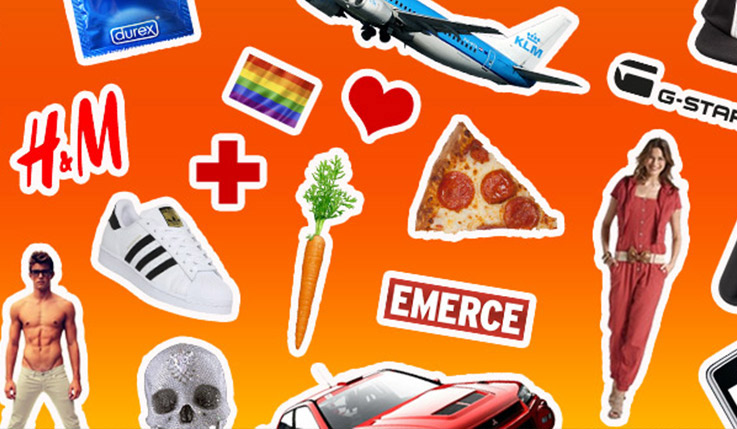 You're always welcome at Prinseneiland. Call us and reserve time for a first date. 020-6933131 or mail richard@iizt.com