We're already six months into 2015. During these months, three brands excelled in the online world. We reward these brand as the true Social Warriors they are. Below you'll find the online winners for the first half of 2015.
In an earlier article we already discussed the online 'Half Year Trends' of 2015.
Trends:
Choosing mechanisms

Customizing
Celebrities
Snapchat
Storytelling
But what are the brands that have used these trends the most successful this past half year?
Converse
The American fashion brand Converse is completely redefining itself, with a set of two campaigns where there's simply no way around. The engagement of Converse has been far above average consistently all year long.
In 2015 Converse enrolled two very successful campaigns.
Campaigns:
Made By You

Converse Rubber Tracks
Made By You
The Made By You campaign was already discussed in an earlier Social War article. The campaign was all about the hundredth anniversary of the legendary Chuck Taylor shoe by Converse. By the use of off- and online marketing channels, there was no escaping the campaign. Read the entire article on Made By You here.

Converse Rubber Tracks
Converse also threw a big party with 40 starting bands for their Converse Rubber Tracks. Rubber Track is, just like Made By You, an ongoing campaign. Four years earlier, Converse opened a permanent studio for upcoming bands. This time, it opens 12 legendary studios all over the world to the public. Read the article we wrote on Converse Rubber Tracks here.
With Converse Rubber Track and with Made By You, the brand opens up for their followers. Converse knows how to party and isn't afraid to do so with their fans. The brand knows how to make people feel part of something and to work together on an (online) identity to be proud of. Only this is already worth the praise. To us, Converse is one of the biggest winners of 2015. A true Social Warrior.
G-Star Raw
After a slow start of 2015, the Dutch jeans brand G-Star Raw is racing accross the digital highway. With two balanced and very effectively chosen and executed campaigns, they never fail to get high scores in our Social War research. How does G-Star Raw do it, week after week?
G-Star also scores with two campaigns already.
#tightorwide

G-Star Raw & Afrojack
#tightorwide
With #tightorwide G-Star Raw shows they know the art of choosing mechanisms and how to speak the language of their followers. By simply putting their followers for a relevant choice, they create an impulse in their engagement. Because every comment online makes for an enlarged reach of the followers. As people are talking about jeans nowadays, the only question counting is: Tight or wide? Do you wear skinny or baggy jeans? The power of the campaign is in its simplicity. It is a combination of the interest and knowledge of your targetgroup all combined in a simple question that knows how to hit the right spot. The best campaigns are often the simplest. Would you like to read more about the #tightorwide campaign and go more in depth about the choosing mechanism at other fashion brands? Read our earlier article on G-Star Raw here.
Afrojack's sunglasses
Nick van de Wall, 1987, Spijkenisse. Better knows as DJ Afrojack, Nick has been going for years in the worldwide dj top. He has millions of admirers worldwide and for brands that makes him ' a force to be reckoned with'. With the collaboration with Afrojack, G-Star found a good partner to pull up to. With over 2 million likes G-Star Raw isn't a small player at all. But with 8 million followers, Afrojack is more than four times as big as the dutch fashion brand. By engaging Afrojack in the brand and the collection, G-Star automatically takes Afrojack's followers to their own account. We already wrote an article on the collaboration between the brands, and you can read it here.  
Miss Etam's successful communication in rough times
The past year have probably been the hardest in the existence of Miss Etam. But those are the moments a true Social Warrior arises. Reaching big accomplishments  while being in heavy weather is truly something to be proud of. And this is exactly what Miss Etam has shown these past few months.
As the third Social Warrior we choose Miss Etam and her followers. Where Miss Etam had the courage online to communicate openly about their rough patch, their followers embraced the brand in times they needed it. After the bankruptcy, the negative publicity and everything except positive social media, Miss Etam dared to move forward. The brand came out with a message online. We're still here. For you. The followers of the brand embraced this message and gave it the support they think was deserved. A classical example of the power that social media has if you dare to use it fully.
Would you like to read more about the online communication of Miss Etam? Read the article we wrote about it here.
Social War
Our Social War research started in 2012. It contains a lot of very relevant information. All social engagement of the biggest fashion brands in the world is collected, analysed and put into perspective. It's a time-consuming task, but with a great result for brands. It creates logic in social marketing and its effects and support in campaigns.
Like to keep up to date?
IIZT regularly posts findings from our Social War research. Stay posted and send your email address to social@iizt.com or call us at +3120 693 31 31
Social War is an ongoing research by IIZT on 50 worldwide fashion brands. It signals the do's and don'ts for brands on Social Media. Everyone in the communication business talks and blogs about social media. We provide you with the facts, so we can learn from each other. Pass the hype, it is the new mainstream.
IIZT Amsterdam has been the market leader for 13 years regarding communities, branding and interactive communication.  We have worked with Adidas, KLM, H&M, Mitsubishi, Miss Etam, T-Mobile, UGG, G-Star, Livera, Hart.volgers, Respectance, Villa Arena, Defensie, Men at Work, Cliniclowns etc.
De hype voorbij, het is de nieuwe mainstream
IIZT publiceert regelmatig findings uit het Social War onderzoek. Blijf op de hoogte en stuur je e-mail naar richard@iizt.com or svetlana@iizt.com of bel ons op 020 – 693 31 31.
Social War
Social war is het ongoing onderzoek dat IIZT doet onder meer dan 70 modemerken wereldwijd. Het signaleert de do's en de dont's voor merken op social media. Iedereen in de communicatiewereld roept en blogt over social media. Wij staven alles met feiten, zodat je ook echt kan leren van elkaar. De hype voorbij, het is de nieuwe mainstream.
IIZT Amsterdam is al 13 jaar leider op het gebied van communities, branding en interactieve communicatie. Wij hebben werk gedaan voor adidas, KLM, H&M, Mitsubishi, Miss Etam, UGG, G-Star, Livera, hart.volgers, Respectance, adidas, Defensie, Men at Work, Cliniclowns en meer. Bel ons voor een kennismaking 020 – 693 31 31.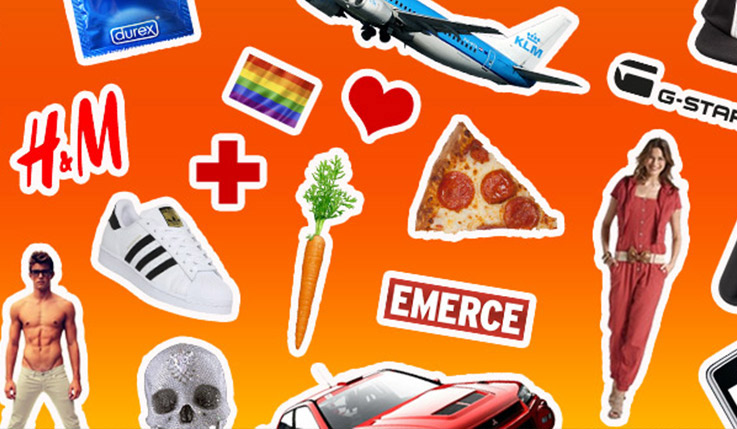 You're always welcome at Prinseneiland. Call us and reserve time for a first date. 020-6933131 or mail richard@iizt.com