The Top 5 social media trends that fashion brands use in 2017.
For those who missed our earliest Social War editions we prepared the overview of social media trends successfully used by fashion brands in the beginning of this year.
Watch this video and learn what actually works online in 2017.
Top 5 trends:
Community building

Social media influencers.

Winning actions

Entering the minds of your followers

Localization
Trend number 1 Community building.
It is important to make people look at you as a brand and experience, and not just clothing. Rapha knows how to do it. The brand organizes rides all over the world and brings people together with the same passion. Moreover, combining with some after rides activities like cooking workshops, afternoon drinks, parties, dinners, bbqs, debate talks, and many more. Brand offers you an experience. Rapha also creates a loyalty club you can become a member of. All this is a process of building a community around the brand.
Or another example, Replay.Brand creates and combines fancy bar, high-class restaurant and flagship store "Replay The Stage". Replay brings all the classy people inside their walls to enjoy delicious delicacies and trendy cocktails. Both brands know how to build the community around the brand. The rest can learn from it.
Trend number 2. Video vlogging and social media influencers
There are some people who has a strong influence on Social media and managed to become popular. Someone for some gym results, or healthy lifestyle. Or just because they have unique style. Or for some funny vlogging. The rest of the people really watching them. Social media influencers can be the best advertising for your product. They are the people who has strong influence on the masses. But if you can find "local influencer" which suits your business and give him your product for free in exchange for a Instagram post or youtube video, it can be the best advertising for you.
Two weeks ago  Pull&Bear makes a double strike. For advertising of their new flagship store in Paris the brand firstly uses strong local social media influencer. And afterwards also brings into the campaign someone very well known for their target young generation customers from all over the world.
Trend number 3 Winning actions.
Winning action is one of the most effective engagement activators. Simple mechanisme: Like a post, tag a friend (spreading the brand awareness outside of existing group), comment the reason why and your friend deserve to win.
Online retailer company wehkamp.nl uses this trend more than the rest. It keeps their engagement constantly high. Maybe with no really sharp increases but its always above their average.
Trend 4 Entering the minds of your followers.
Obviously, you should understand who your followers are. But what is also very important to know what are they doing at the moment and what are they thinking. Brand reaches them with a proper post at the perfect moment.
From all the brands we research in Social War looks like dutch women fashion brand ModeMusthaves is the best if it comes to entering the minds of the followers. They schedule their social media post based on how their followers feel and do. Their target audience young girls who like going out and having fun and same time looking after themselves following healthy sport lifestyle. Brand knows exactly what the typical ModeMusthaves girl is doing at the moment and make a funny related to that post.
Trend 5  Localization.
If you think about Amsterdam fashion which brand comes the first in your mind? We bet Scotch and soda. Brand reflects the ideology of the city in their campaign " From Amsterdam from Everywhere".
"Borders, frontiers. Aren't they meant to be crossed?
"out there is where we find ourselves"
we are from everywhere".
These are three main slogans of the campaign. And indeed Amsterdam is very welcoming everyone. Plus Scotch and soda tram goes through the city streets reminding who is a real Amsterdam brand here. Perfect example of localization.
This was an overview of the most effective online trends of the beginning of 2017. If you want to hear a more detailed analysis of top performers of last week or any other fashion brands from our Social War research please check our other videos at socialwar.nl.
De hype voorbij, het is de nieuwe mainstream
IIZT publiceert regelmatig findings uit het Social War onderzoek. Blijf op de hoogte en stuur je e-mail naar richard@iizt.com or svetlana@iizt.com of bel ons op 020 – 693 31 31.
Social War
Social war is het ongoing onderzoek dat IIZT doet onder meer dan 70 modemerken wereldwijd. Het signaleert de do's en de dont's voor merken op social media. Iedereen in de communicatiewereld roept en blogt over social media. Wij staven alles met feiten, zodat je ook echt kan leren van elkaar. De hype voorbij, het is de nieuwe mainstream.
IIZT Amsterdam is al 13 jaar leider op het gebied van communities, branding en interactieve communicatie. Wij hebben werk gedaan voor adidas, KLM, H&M, Mitsubishi, Miss Etam, UGG, G-Star, Livera, hart.volgers, Respectance, adidas, Defensie, Men at Work, Cliniclowns en meer. Bel ons voor een kennismaking 020 – 693 31 31.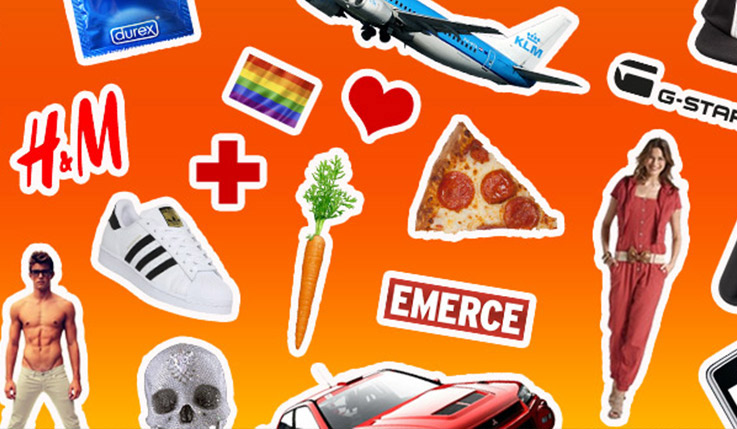 You're always welcome at Prinseneiland. Call us and reserve time for a first date. 020-6933131 or mail richard@iizt.com