Remember the BMW movie series for internet called 'The Hire'? Short road through memory-lane; well-known producers such as Guy Ritchie, John Woo, Tony Scott and more produced short movies featuring Clive Owen as the driver.
This was 2001 – 2002. Today, 2013 we still see this form of branded content for the internet.
For years we've seen well-known directors who produced short movies for brands. This form of content blurs the conventional distinctions between what constitutes advertising and what creates entertainment.
Example – Coco Mademoiselle: The Film:
We more and more see a fusion of the two into one product to be distributed as entertainment with a highly branded quality. What started by BMW (note: started as in, got most attention) we see many examples of branded content within the fashion industry.
Logically this is due to the fact that this kind of content is generally funded entirely by a brand or corporation rather than, for example, a movie studio or a group of producers. Getting the best producers and actors on your team is a privilege for the brands that can afford this. It was also one of the big trends in our first Social War report of 2012, using celebrities as sales motive.
However, this doesn't mean that fashion brands have larger marketing budgets compared to other industries. No, they tend to focus their efforts (and thus budget) on those distribution channels that work and are effective. So no more TV (or at least, way less) See for example Burberry who goes for content and focuses on Social Media with approximately 80% of their budget.
What this industry shows is that; Content is King, Distribution is Queen. Or is it the other way around?
Embracing Social Media as your core distribution channel also means you will have to look into the specifics of this medium meaning; how long will branded content work? Do we have to go more epic and crazy than before?
What's next; Spielberg X Lagerfeld? Or do we go for user generated content competitions on Instagram, Vine and Facebook?
In the meantime, we love the latest production by director Bruno Aveillan for Guerlain:
La Légende de Shalimar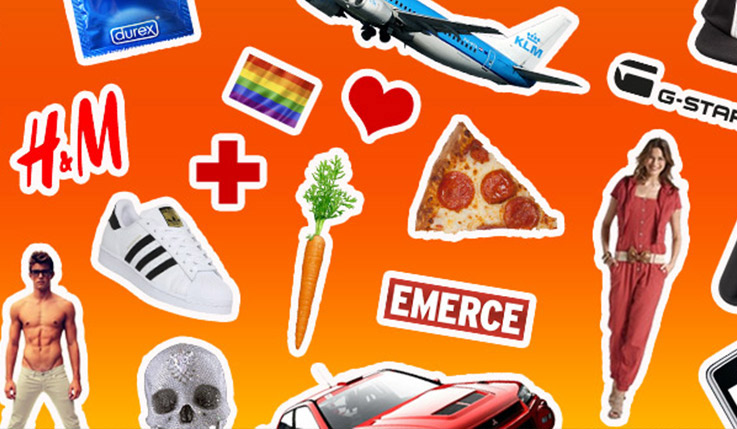 You're always welcome at Prinseneiland. Call us and reserve time for a first date. 020-6933131 or mail richard@iizt.com