Since the release of the first iPhone in 2007, the usage of mobile internet has gotten more and more popular. Six years later estimations are that time spent on mobile activities will surpass time spent online on desktop and laptop computers this year (USA).
In India this already happened one year ago, in November 2012. Then mobile internet traffic increased to 60% and desktop internet traffic declined to 40%.
Conclusion: Mobile devices are winning – desktop is losing?
According to a 2012 article by Business Insider that's true, and this will be the year that mobile will take over.

So what should you do as a company, to stay up-to-date and beat your competitors? Go mobile!
Below here are 6 key considerations for your mobile strategy:
#1: Understand your users
As with any marketing campaign, you first need to understand who your target audience is and, in this case, how they are using mobile.
#2: Consider the business objectives
What are the business objectives as they relate to the mobile site?

3: Study the data of the past
Analyze things like which devices and browsers your users are accessing the site from.
4: Less is more
Usability considerations on the mobile web also call for a simplified approach to design, layout, and navigation. With less screen real estate at your disposal, you need to choose your placement of elements wisely. In short: Less is more.
5: Usability
On the mobile web, interaction is done via finger taps rather than mouse clicks. This creates a very different dynamic in terms of usability. On the mobile web there is no hover state. Most of the time, when something is set up to occur on hover (like a dropdown navigation menu), it actually occurs on the first tap when viewed on a mobile device. 

6: Content
Create (shareable) mobile content! 

At IIZT we're currently developing completely new initiatives that are based on mobile internet usage. They can be used on desktop and on tablet as well. But the first step was made on mobile. This is why we believe in East: think the other way around. Do not always do things simply because we always do it like that.
You want to work with us? Fax us your orders at 020-6933374. We also accept orders via our super duper email service at info@iizt.com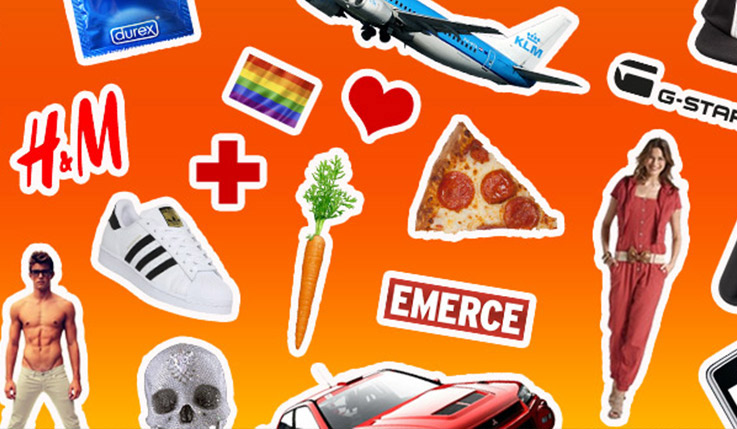 You're always welcome at Prinseneiland. Call us and reserve time for a first date. 020-6933131 or mail richard@iizt.com