Being new, innovative, refreshing etcetera are magic words when it comes to being successful. And even more popular.
Successful Companies and individuals have known that all their lives. Of course there are copycats, can be successful, but will never be cool.
Most music apps and sites allow you to find out who is the hot new thing in town. The coolest people know it first, you follow them, and then you re maybe an early majority. In the end it might go mainstream and then " you're just somebody that i used to know". Not so cool anymore.
But in this world there are more directions than forward and ahead. We can go sidewards and even backward. Backward is in act what is happening in the world, also in Europe. But backwards seems to hurt. Why? Because the only direction we seem to know is forward. Maybe stop, we know that one. If we would accept that going backward ( having less, earning less, going slower, etcetera) is an option we should choose now and embrace it, most of the hurt will be gone. And a forward will become an automatic option then in the future.
Now when we look at fashion we see that a lot of new stuff is happening. But the coolest thing, still is vintage. Things that are second hand, unique, cannot be found in every size in all the main streets. This trend has been embraced by a lot of people who are craving for individuality and something unique. They want to stand out. Not by always running for the newest and latest, but by selecting from things from the past that nobody else has. A different direction. The speech at #efashion12 by the sympathic leader of Modcloth made me realize that you can commercialize such trends.
Now how can we realize this for other industries, like for instance music? This story by the LA times shows that the summer hit baby by the Emerson's is proof that it is possible. 33 years after recording the record, pretty much for limited distribution, it got picked up. It is vintage music. Not the latest craze or coolest band that is performing at all festivals this summer so you and your hipster friends can share your good taste and the current standing of music. No,it is the forgotten records, that failed at the time or just were forgotten, but that might touch you now. At this very moment. We love this trend and think it will go big. What unique things from the past can we find and might then. Make us cool and unique? Or maybe the song from 33 years ago nobody ever listened to becomes the hit of 2012.
And then … a profound silence. The couple of thousand vinyl copies languished in boxes in the basement. That is, until this year. Thirty-three years later, the record has just been reissued by the respected Light in the Attic records, and the best song on it, "Baby," has already become an unlikely summer 2012 underground hit. The music website Pitchfork just scored the album 8.0 on a scale of 10. L.A. avant rock singer Ariel Pink has released his version of the song, a collaboration with L.A. funk revivalist Dam-Funk, as the first single on his forthcoming album.The story is starting to spread. Who were these two feathered-hair teenagers who on the cover are wearing white, jumbo-collared polyester Vegas-era Elvis Presley jumpsuits? Is this real? At least one blogger speculated, because of the way they were posed on the cover, that the two were conjoined twins.
Donnie and Joe Emerson's experience is part of a bigger narrative that Light in the Attic, with offices in Seattle and Los Angeles, has been telling for the last decade. By focusing its beam in the dust-gathered corners of music, the label is uncovering and telling remarkable musical stories, and the Emerson's is one of its most compelling — no small feat for a company that has released essential recordings by, among others, Kris Kristofferson, Karen Dalton, Lee Hazlewood and Rodriguez.
Read more about Donnie & Joe on
LA Times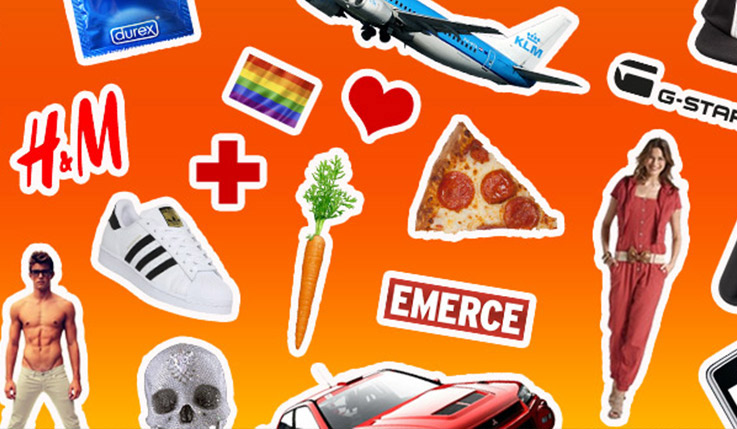 You're always welcome at Prinseneiland. Call us and reserve time for a first date. 020-6933131 or mail richard@iizt.com