This week in our returning Social War research we discuss the 40th birthday of the Italian fashion brand Armani. We discuss how Armani opened a museum offline and let their fans found one online. With which they profited of a Facebook engagement increase of over 350%.
40 years of Giorgio Armani
Giorgio Armani celebrates its 40th fashion birthday in style. His empire covers 37 countries and this calls for a celebration. With a tribute lasting for 40 weeks, Giorgio Armani celebrates his status. Not only he is always surrounded by superstars, there is also a book coming out. He opens a museum for his designs. A documentary of Martin Scorsese shines a light on his younger years. And with the hashtag #atribute, Armani starts an online museum where their followers can share their 'Armani Moments'. We find the tributes a bit morbid as we previously only used them for our Respectance project. But that shouldn't kill the fun.
#ATRIBUTE
The launch of #atribute particularly focusses on the personal side of the Italian fashion designer. But it doesn't merely focus on this side. #atribute also shows you to the people who have brought Giorgio Armani to where he is today. His fans.
Increased engagement
In the Social War measurement of May 1st to May 8th, Facebook shows a huge increase in the Facebook engagement of Armani. With an increase of 385.16% this is one of the highest measured Social War engagement increases of this year. With 40.325 views, 3547 Facebook likes and 962 shares is #atribute an enormous success online.
Your followers in the spotlight
The sharing of important moments with your followers seem to result in a highly increased engagement every time. Provide your followers with a stage to show their love for you and they will grab this opportunity with both hands. Only when the relationship is doing great, naturally. The brand as well as the fans will gain from the stage provided. For the brand, the engagement increases while the fans get an opportunity to carry out their identity online. And to show their love for the brand, of course.
Like to keep up to date?
IIZT regularly posts findings from our Social War research. Stay posted and send your email address to social@iizt.com or call us at +3120 693 31 31
Social War
Social War is an ongoing research by IIZT on 50 worldwide fashion brands. It signals the do's and don'ts for brands on Social Media. Everyone in the communication business talks and blogs about social media. We provide you with the facts, so we can learn from each other. Pass the hype, it is the new mainstream.
IIZT was founded by Richard Derks who earlier set up KaZaA and made it the most downloaded software worldwide at that time.
IIZT Amsterdam has been the market leader for 13 years regarding communities, branding and interactive communication.  We have worked with adidas, KLM, H&M, Mitsubishi, Miss Etam, UGG, G-Star, Livera, Hart.volgers, Respectance, Villa Arena, Defensie, Men at Work, Cliniclowns and many more.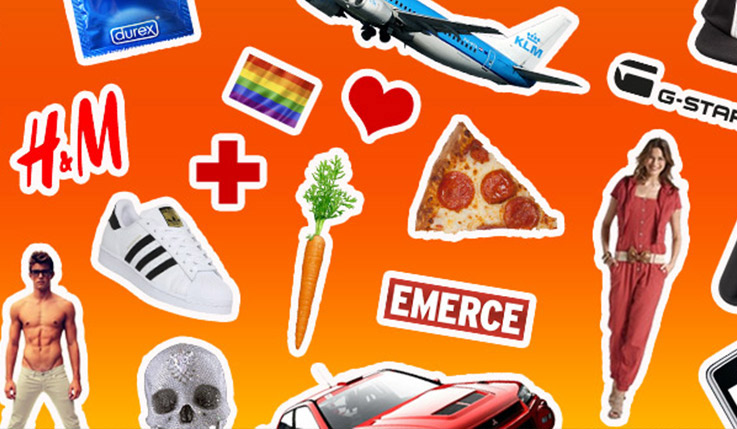 You're always welcome at Prinseneiland. Call us and reserve time for a first date. 020-6933131 or mail richard@iizt.com