Er zijn weinig zekerheden in het leven. Het zonnetje gaat op en onder, 31 december knalt het vuurwerk je om je oren en met kerst ben je vrij. Wanneer het Valentijn is kan je je partner het beste een beetje extra aandacht geven. Anders kijk je de hele avond tegen een verongelijkt gezicht aan.
Als merk maak je het jezelf heel makkelijk als je op deze actualiteiten inspeelt. Laat zien dat je up to date bent en hier op in kunt springen. Het loont!
Merken als Burberry (29,326 likes, 226 comments en 748 shares) en Armani (4,108 likes, 21 comments en 134 shares) pakken Valentijn met groot succes op.
Burberry toont een beeld van twee figuren in Burberry kleuren. Zij geven een hart aan elkaar en worden omgeven door rode Burberry wannahave artikelen. Welke vrouw wil er nu niet een Burberry purse krijgen van haar geliefde met Valentijn?
Armani toont enkele foto's van de flagship store in Milaan. Helemaal rood met centraal een man en een vrouw. Natuurlijk gekleed in Armani. Hij in grijs, zij in rood. Gewoon een ideetje voor manlief om even een jurkje te scoren? Beide merken vallen niet in platitudes, maar laten de luxury zien waar vrouwen van dromen.
Groot bereik en een hoog engagement is gemakkelijk te bereiken door de agenda in de gaten te houden. Speel als merk in op wat er om je heen gebeurt en de resultaten zullen je stoutste verwachtingen overstijgen. Dat zowel Burberry als Armani het inspelen op de festiviteiten en feestdagen goed beheersen, bewezen afgelopen kerstdagen ook al. Keep it short and simple. Het heeft allemaal met de juiste timing te maken.
(56.088 likes, 4.367 comments, 2.691 shares)
Burberry toont een aantal leuke last minute items voor kerst en oud en nieuw. In vele tinten goud. Erg feestelijk.
(4.403 likes, 38 comments, 182 shares)
Armani speelt in op de kerstsfeer in huis met kaarsen die eruit zien als kerstballen (of bommen). Er staat een handtekening op van de grote designer en is onderdeel van de Armani home collection. Een "like-bomb" uit ons onderzoek van 2012, toen de home collections van luxe merken als grote trend werden gesignaleerd.
SOCIAL WAR
Social war is het ongoing onderzoek dat IIZT doet onder meer dan 70 modemerken wereldwijd. Het signaleert de do's en dont's voor merken op social media.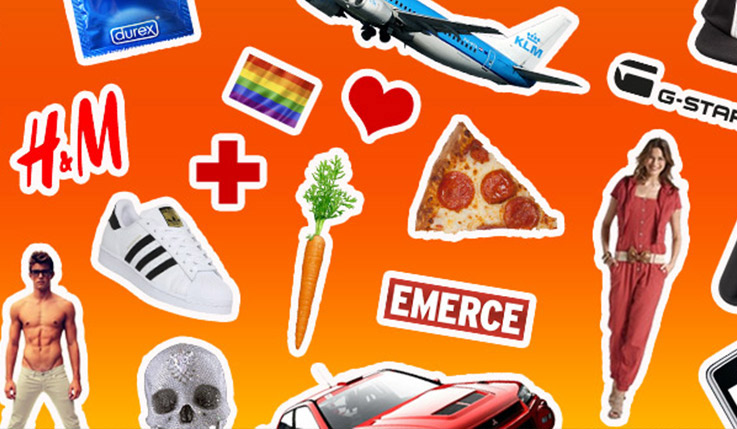 You're always welcome at Prinseneiland. Call us and reserve time for a first date. 020-6933131 or mail richard@iizt.com