Do you want to know how Replay boosts their engagement up to 950% with a quality event marketing? How does Miss Etam encourage their most active fans? Why does an Oscar go to Armani?We found out the best performers of last week!
Read our latest Social War update.Weekly we measure % PTAT (engagement) on Facebook and pick up 3 leaders. Here they are:
Replay organizes Milanese event
Replay has significantly increased their engagement up to 958.66%. Replay offers people more than just clothing. The brand creates an experience around the brand and hosting people in "Replay The Stage". "The Stage" combines fancy bar, high-class restaurant and flagship store. Replay brings all the classy people inside their walls to enjoy delicious delicacies and trendy cocktails. This combination makes people think about the brand not just like about usual clothing brand, but like the complete ideology.
Replay has significantly increased their engagement up to 958.66%. During the fashion week in Milan Replay in collaboration with Heineken presents "Sartoria Musicale" and invites guests to experience together hidden wonders of the Milan Porta Nuova district. Replays turned their store into a sort of exclusive mini-club with music, drinks and food, art, thematic exhibitions and much more, causing a huge stir around it.
Moreover, only invited guests can access the event. The idea of  "private party" just raises a higher desire to get there (even if the invitation was not so difficult to get):

Creating an experience around the brand and organizing events are becoming a major marketing outlet for brands nowadays. No matter how big or how small your company, it can get the attention of your target audience and bring another dimension to your marketing. People like to be entertained. So why not to use it in your favor? Replay did it and becomes №1 last week.
Miss Etam and House wife event
Miss Etam has a 228,53% engagement increase last week. Miss Etam like no other brand likes to give away presents. First of all, they celebrate 200,000 likes on their Facebook page. In order to say thanks to all their fans they offer an exclusive coupon 20 % discount to shopping.
Afterwards, Miss Etam asked their fans to vote for one of the outfits on the picture below. The brand gives a chance to win a 75 € shopping card plus a makeup set of Deborah Milano and at the same time generates engagement. Miss Etam knows how to encourage their most active fans!
Armani wins an Oscar.
Armani is winning as well and has an increase of 144,68% in engagement. Armani is winning not alone, but together with Leonardo Dicaprio, who is winning his Oscar. Leo is wearing an Armani costume in his solemn moment. What advertising can be better than that? Today, everyone talks about the enchanting win of their favorite actor. People started talking about Armani as well. It proves once again, that celebrities can help your brand fly sky high. ( i will make it as a link to our  celebrity article). Forza, Dicaprio! Forza, Armani!
Want to know more? Just ask us : social@iizt.com or 020-6933131
Social War helps you to build a strong online presence. Learn from the most successful brands.
For more information go to https://2002.iizt.com/
REMARK: Social War measures the power of social engagement related to current fans and numbers of interaction. This means that the power and quality of posts and performance can be measured and that the huge brands and the smaller brands can be compared. It's good to know that smaller brands can perform better than the humongous ones. Though we must also say that the brands with the biggest number of followers know very well to stay on top by supplying quality.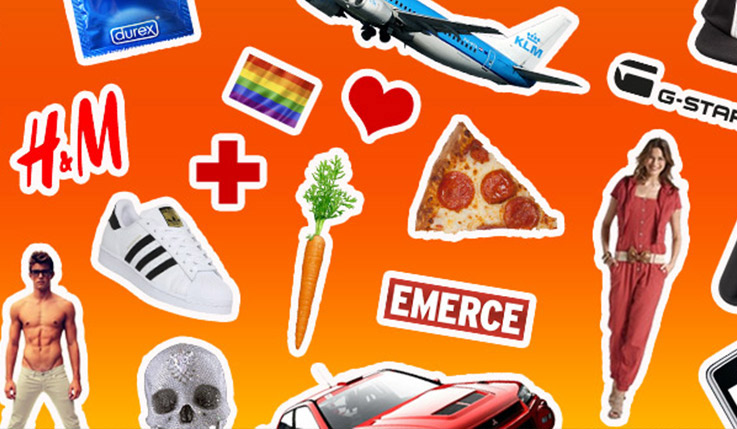 You're always welcome at Prinseneiland. Call us and reserve time for a first date. 020-6933131 or mail richard@iizt.com