With the G-Star x >Afrojack Limited Edition Sunglasses, two online and offline giants come together. Read this week in our Social War research how these two brands with a huge online fanbase are able to make each other rise to great heights.
Afrojack as  a designer
In an earlier edition of Social War, we discussed the latest trend to name fashion and music icons as 'creative' for different brands as Puma, Polaroid, Blackberry and Intel. In line with these developments, G-Star again includes DJ Afrojack in their campaign. The world famous DJ with a degree in graphic design and a few years of experience as a comic book artist designed clothes for G-Star before. In 2013, Afrojack designed a limited edition capsule collection, which entailed a few sweaters, a t-shirt and a cap. This time, Afrojack is at the base of limited edition sunglasses of which only 300 pieces will be produced.
If you can't beat them
Where G-star is a fashion brand that does well online, they especially scored well with the earlier discussed #tightorwide campaign, they aren't as big as Afrojack online. With over 8 million Facebook fans, Afrojack is four times bigger than the fashion brand. The online collaboration the brands are embarking in, gives them a reach of over 10 million Facebook followers. The Facebook post where Afrojack shows his new sunglasses to his followers scored 97.107 likes and 264 shares.
G-star also shows their followers their new crownpiece on Facebook, with 830 likes and 57 shares following.
Engagement increase
In the Social War measurement of May 8th – 15th, the engagement increased with 140%. The cooperating brands Afrojack and G-Star have a combined reach of over 10 million Facebook followers. The introduction of the limited edition sunglasses give their followers something to talk about and they do so eagerly. A perfect example of how two brands can cooperate, and strengthen their message while at it.
Like to keep up to date?
IIZT regularly posts findings from our Social War research. Stay posted and send your email address to social@iizt.com or call us at +3120 693 31 31
Social War
Social War is an ongoing research by IIZT on 50 worldwide fashion brands. It signals the do's and don'ts for brands on Social Media. Everyone in the communication business talks and blogs about social media. We provide you with the facts, so we can learn from each other. Pass the hype, it is the new mainstream.
IIZT Amsterdam has been the market leader for 13 years regarding communities, branding and interactive communication.  We have worked with adidas, KLM, H&M, Mitsubishi, Miss Etam, UGG, G-Star, Livera, Hart.volgers, Respectance, Villa Arena, Defensie, Men at Work, Cliniclowns and many more.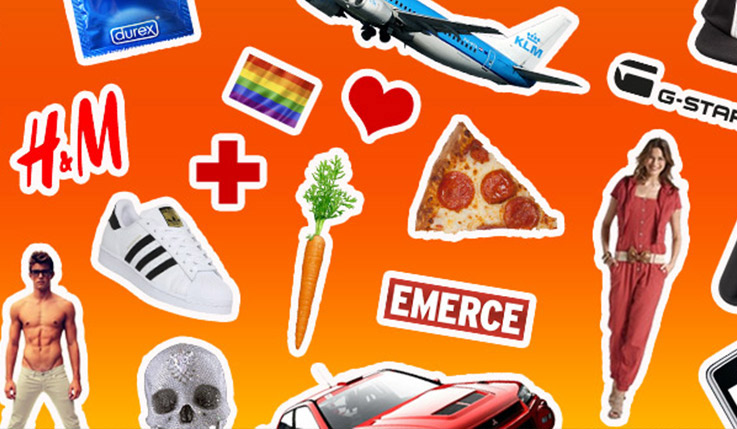 You're always welcome at Prinseneiland. Call us and reserve time for a first date. 020-6933131 or mail richard@iizt.com