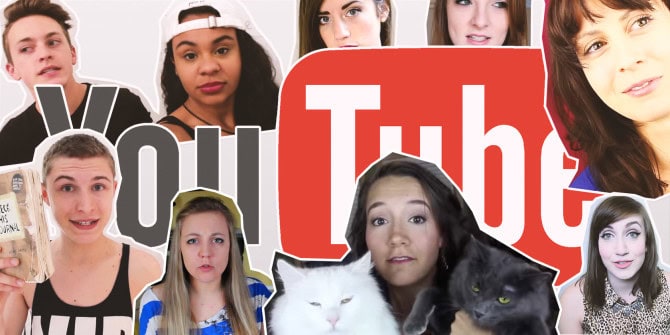 Big chance that your store on Facebook or Instagram can be found. The question is what you do with it. Getting Likes for an announced sale is fun, but building a good relationship with fans of the store much more fun. It is possible. Textilia together with Richard Derks from IIZT, social and digital creatives explain  in a series about successful social engagement how you can easily do this. This week: how to easily use video on your social media channels. Plus 6 practical tips.
We know the vlog mainly as the ultimate pastime among teenagers. 98 percent of the pupils are looking blogs of well-known Youtube vloggers after school and a large part of them has the ambition to become same popular. However, don't think that you as a serious company with an older target group should ignore the vlog.
Vlogging – video blogging – is for everyone. More and more companies see the benefits of the fast and effective videos. By vlogging you quickly make a statement or give a short update with a big impact. The information from a video hang happily longer and gets twice more views than a written content.
Be yourself
To vlog, you do not have to be called Enzo Knol or Monica Geuze to make playful and appealing films. All you need is yourself. Richard Derks: "Customers like to get to know better the person behind the brand. Retailers know the best about their target group and can tell about it with passion. "As a retailer you understand your customer and you keep a relevant style of your communication.
The term vlogging is a somehow a scary word according to Derks. The vloggers we know are busy making films and their own online empire day and night. "Vlogging is really a formula. For most companies, regularly placing short films on social media or the blog on their website is sufficient. Be as much creative as possible. You can also walk past various items, hold them and tell something about them or wear a model of clothing. The focus should be on the products. "
Do not forget that customers already know your face and like to see you in front of the camera. Don't forget to use Instagram (live) Stories or Snapchat, where the movie will disappear after a day. You shouldn't be afraid that your 'blunder' can be seen and shared on the internet forever. The video must also be short in order to keep the tension curve.
Derks: "Movies of one, at most two minutes, work best. For example, look at the Facebook page
van de Bijenkorf, which makes extensive use of short videos. "
Tips from experts
Start and make sure your videos are getting better and better is the best advice to give. Gradually you discover what suits you and what appeals to your target group. More tips from experts:
1. Be creative
Each video can be filled in differently. Both in length, subject, style and message, but also in terms of content. Derks: "In addition to presenting collections during purchasing or an exhibition and  new received products, you can also think of an interview with employees about themselves, the new trends according to shoppers, "how to", the story behind a certain brand, the update of a renovation, fun local events and current events: what do you wear during the coldest week of the year? "
2. It's about what you say
It's not about how shiny and licked your video is, but always about the content. Give interesting input that the viewers learn from. Always try to start from the question that lives with your target group.
3. What do you want to achieve?
Do you want to get more customers, for example? Remember that this is not going from one day to the next. You build up something up using valuable information and people see you as an expert. You rarely succeed with one video, that's why here requires a longer breath.
4. Think about the next step
How do you deal with the people who see your video? How do you get the people who see your video on Facebook to your own website? This is possible, for example, by only placing a trailer on Facebook. This way you make viewers curious about the entire video you place on your own website.
5. Provide a mobile-friendly video
More and more people are watching videos on their mobile. So see if your video is also good on your smartphone.
6. Invite vloggers
For a change or a larger range, you can invite third parties to make a vlog for you. However, most vloggers are not free. As an indication: Enzo Knol charges 80,000 euros per month on his bank account for his advertising on his Youtube channel alone. Derks recommends that you go for a local hero. "What fits better with the reach of a local retailer."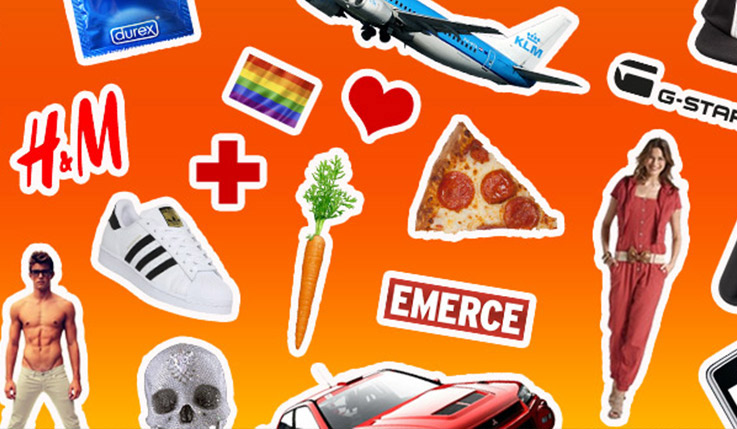 You're always welcome at Prinseneiland. Call us and reserve time for a first date. 020-6933131 or mail richard@iizt.com