This week in our weekly Social War research we discuss the exclusive cooperation between Men at Work and Krate&Co. Men at Work takes on a special collaboration again, and with this their engagement increases with over 300%.
Listen to your target group
With the collaboration between the brands, both show the ability to carefully listen to their followers. They use idle brand features and see opportunities in existing patterns. A real 'sneakerhead' wants to be able to show off their brand new shoes, right? That isn't an option with the cardboard shoe boxes. A box that, once you get home, carefully put in the trash. The see-through shoebox does the sneaker justice, protects it better than the cardboard one and your sneaker collection becomes an instant 'inhouse fashion item'. This should be the dream of every sneakerhead. A perfect example of; 'listening to your target group'.
See-through sneakerboxes
Sometimes, the best ideas are so within reach that you wonder why nobody ever came up with them before. In collaboration with Krate&Co, Men at Work introduces the see-through boxes to their followers. And they are loving it.

Increased engagement
Once more the fact seems to be that when you open your eyes and ears for your followers, they will reward you for it generously. The Facebook post in the week of May 15th – 22nd where Men at Work announces their collaboration with Krate&Co, their Facebook engagement increases with +311%. Fulfilling the needs of your target group has proven once again to be a great online success.

Like to keep up to date?
IIZT regularly posts findings from our Social War research. Stay posted and send your email address to social@iizt.com or call us at +3120 693 31 31
Social War
Social War is an ongoing research by IIZT on 50 worldwide fashion brands. It signals the do's and don'ts for brands on Social Media. Everyone in the communication business talks and blogs about social media. We provide you with the facts, so we can learn from each other. Pass the hype, it is the new mainstream.
IIZT Amsterdam has been the market leader for 13 years regarding communities, branding and interactive communication. We have worked with adidas, KLM, H&M, Mitsubishi, Miss Etam, UGG, G-Star, Livera, Hart.volgers, Respectance, Villa Arena, Defensie, Men at Work, Cliniclowns etc.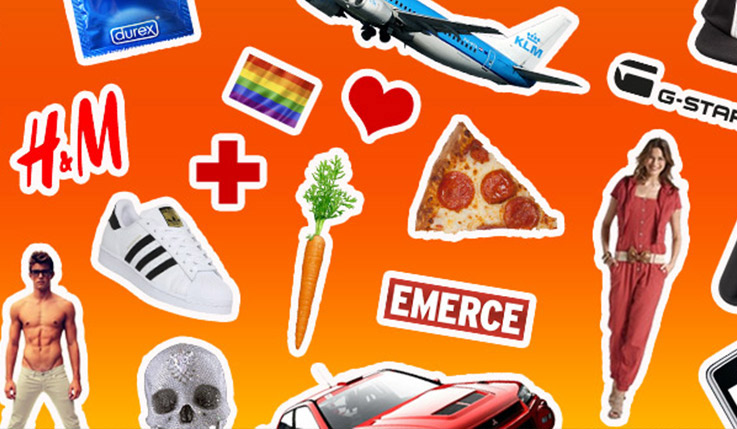 You're always welcome at Prinseneiland. Call us and reserve time for a first date. 020-6933131 or mail richard@iizt.com