H&M launches its newest online campaign in March 2015, which results in a Facebook engagement growth of over 200%. This week in Social War we discuss how H&M, with a easy accessible and very effective campaign based on a saving system, more than doubles its engagement online.
H&M app
With the H&M club campaign, the brand opens its door for their followers. By simply sending a textmessage to 7777, fans can become a member of the H&M Club, that provides customers with a digital loyalty card. H&M lovers can now become H&M Clubbers in an easy accessible way. With the H&M app, Clubbers can save points with purchases done online and offline. Every spended euro results into one point on the digital loyalty card.
Attractive prizes
H&M makes the saving attractive by connecting beautiful prizes to it. Next to huge discounts, customers can also win access to exclusive designer events in New York or Paris. The clubbers also get access to the H&M Conscious Exclusive line. The needs of sports fans will also be taken care of, as there is a possibility to enroll in a personal clinic by Thomas Berdych in Sweden. And to crown it all, H&M will provide access for a small amount of fans to the headquarters of the brand in Stockholm, including all production units.
Exclusive Access and grown engagement.
With the club, H&M gives their fans access to their brand in an accessible way. H&M rewards their fans for their loyalty with appealing prizes and exclusive access. Their followers respond immediately and in huge numbers. A PTAT growth of 228% was the answer of their followers, right after the announcement of the H&M Club.
Like to keep up to date?
IIZT regularly posts findings from our Social War research. Stay posted and send your email address to social@iizt.com or call us at +3120 693 31
31
Social War
Social War is an ongoing research by IIZT on over 70 worldwide fashion brands. It signals the do's and don'ts for brands on Social Media. Everyone in the communication business talks and blogs about social media. We provide you with the facts, so we can learn from each other.
IIZT was founded by Richard Derks who earlier set up KaZaA and made it the most downloaded software worldwide at that time.
Pass the hype, it is the new mainstream.
IIZT Amsterdam has been the market leader for 13 years regarding communities, branding and interactive communication. We have worked with adidas, KLM, H&M, Mitsubishi, Miss Etam, T- Mobile, UGG, G­Star, Livera, Hart.volgers, Respectance, Villa Arena, Defensie, Men at Work, Cliniclowns and many more.
Would you like to know more about your opportunities and how you can put your brand in a surprising new daylight? Or would you like to know how to generate even more attention from your target group? Call Richard Derks +3120 693 3131 or mail to richard@iizt.com.
De hype voorbij, het is de nieuwe mainstream
IIZT publiceert regelmatig findings uit het Social War onderzoek. Blijf op de hoogte en stuur je e-mail naar richard@iizt.com or svetlana@iizt.com of bel ons op 020 – 693 31 31.
Social War
Social war is het ongoing onderzoek dat IIZT doet onder meer dan 70 modemerken wereldwijd. Het signaleert de do's en de dont's voor merken op social media. Iedereen in de communicatiewereld roept en blogt over social media. Wij staven alles met feiten, zodat je ook echt kan leren van elkaar. De hype voorbij, het is de nieuwe mainstream.
IIZT Amsterdam is al 13 jaar leider op het gebied van communities, branding en interactieve communicatie. Wij hebben werk gedaan voor adidas, KLM, H&M, Mitsubishi, Miss Etam, UGG, G-Star, Livera, hart.volgers, Respectance, adidas, Defensie, Men at Work, Cliniclowns en meer. Bel ons voor een kennismaking 020 – 693 31 31.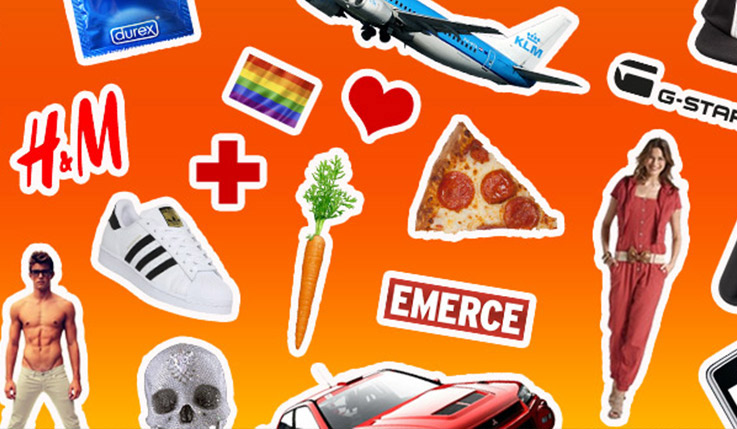 You're always welcome at Prinseneiland. Call us and reserve time for a first date. 020-6933131 or mail richard@iizt.com