Video content
A powerful aspect of content marketing is the use of photos. A photo says more than a thousand words, right? Imagine the power of 60 photos per second in a format. Video content speaks even more than a thousand words. We at IIZT are producing more and more online video & social.
Live productions
For clients Florine and Hart volgers we used the latest social video tools. Florine let freelancers speak during a panel discussion, live via Periscope. For the platform Hart.volgers.org we produced a live event where heart patients and other curious people could ask questions to a cardiologist and a specialist for half an hour.
Next time you have an event, think about communicating it live to the outside. Getting live respons on a discussion or a question can have an added value for your upcoming event. Video can be used before, and the event. That's how you build a story.
Storytelling
What is storytelling? Storytelling literally means telling a story. Stories are a powerful and effective communications tool to connect people. Also for being able to translate abstract cases as vision, strategy and value to a target audience. From communication, culture, leadership, marketing up to online community building we can support. In a recent case we used video content to tell the story of the first health insurance for self-employed people.
Promotion
The use of video content can give your brand a new face and a record in engagement. In this article we tell you how we went from 0 up to 20.000 views in one week for client Hart.volgers.
Too lazy to read? Learn and inform via video.
The time that people read instructions or articles is over. People rather watch a 30 second long video than consulting a manual. Youth nowadays only read headlines or watch video online.
For every subject there is a how-to-video online. For our own project Respectance we used an instruction-video to introduce a new feature to existing users. You can read more about that here.
Re-use content
A benefit of video content is that it's easy to translate into different forms & shapes. The opportunity to recycle content is huge. A practical example is what we did for the platform hart.volgers.org. A half hour during live session which during heart patients and other curious people could start a dialogue with a cardiologist and a specialist. All answered questions we cut into individual videos, that then got used as promotion material for all social profiles of hart.volgers. By giving active users answers to their questions we raised the engagement on Facebook and Twitter of the platform hart.volgers.org.
If it's that easy, why should you pay us to do it? Even though it's cheaper than making a commercial, you still have to deal with quality standards. Like image, lighting, sounds and of course the editing. There needs to be a plan of how we're going to do it, why and the ways we want to use video. Youtube, Vimeo, Instagram, Twitter, Facebook, Snapchat, mobile website. Each platform has it's own needs and quality standards. That's why you need us! Getting things right and making sure everything runs smoothly. Also handling equipment and the technical aspect is something that we're familiar with.
Please feel free to contact us. We serve delicious Lavazza coffee, another added value?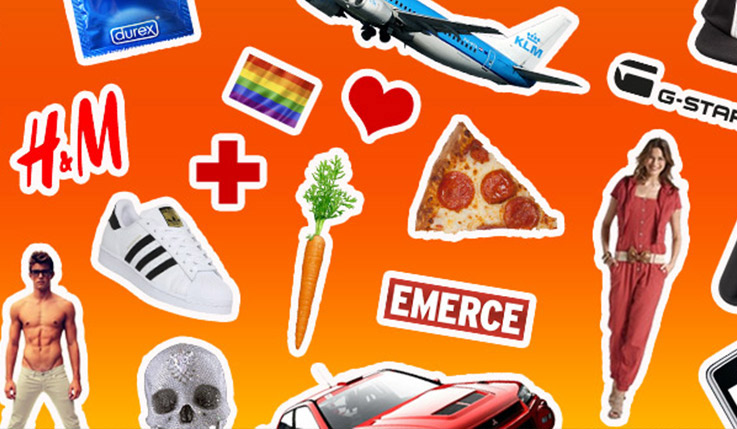 You're always welcome at Prinseneiland. Call us and reserve time for a first date. 020-6933131 or mail richard@iizt.com