At April 30th adidas Originals launched the #miZXFLUX app. With this online application it is possible to adjust the 80's adidas ZX shoe to your very own taste. This week in our weekly Social War Research we discuss how adidas makes her mass products successfully unique for their followers. The successful combination of mobile and coproduction.
Design at home
#miZXFLUX allows adidas fans to add a photo design to one of the most worn adidas shoes: the ZX FLUX. It provides the user with an opportunity to own a unique photo printed shoe. Easy does it, and with the #miZXFLUX app you can do anything online. The Mobile friendly app by adidas brings coproduction in easy three steps.
Mobile savvy
In the article we wrote earlier for Textilia about 2015's trends, we already talked about the growing need for 'mobile friendly' applications for retailers. We couldn't foresee the conseuences of Google's most recent 'mobile friendly update'.
'In 2012 mobile could still be seen as an optional addition to your retail channels. In 2015 it is a must. More than half of the projects we developed in 2014 are leaning strongly on mobile users. With the growth of the amount of smartphones and tablets this will only grow in 2015.'
adidas clearly has the same opinion and made the #miZXFLUX 100% mobile friendly. You order and fit the ZX FLUX shoe whenever and wherever you want. adidas grasps the hunger of its target group for user friendliness. #miZXFLUX is a combination of cutomizing and user friendliness.
Social War
The Social War measurement of the 24st of April to the first of May shows a Facebook PTAT growth of 123,29% . This happens in the week of the launch of the the adidas Originals #miZXFLUX. The expectations are high and adidas more than delivers with a high increase in engagement.
Unique in the mass
adidas provides in the growing need to be unique with the #miZXFLUX. Creating something, owning, and carrying out what nobody else has. Big designers selling mass products provide their costumers with more and more options to customize their products. The current target group expects a 'standard' product with an individual twist. Preferably gained from the comfort of their own homes with a mobile phone in their hands. With #miZXFLUX adidas provides in both needs.
Co-creation combined with mobile
It is a trend we see more and more often. Producers sharing their products with their costumers by allowing this possibility for co-creation. Combined with user friendliness and 24/7 accessability that mobile offers.
We've seen this before with, amongst others:
Like to keep up to date?
IIZT regularly posts findings from our Social War research. Stay posted and send your email address tosocial@iizt.com or call us at +3120 693 31 31
Social War is an ongoing research by IIZT on over 70 worldwide fashion brands. It signals the do's and don'ts for brands on Social Media. Everyone in the communication business talks and blogs about social media. We provide you with the facts, so we can learn from each other. Pass the hype, it is the new mainstream.
IIZT Amsterdam has been the market leader for 13 years regarding communities, branding and interactive communication.  We have worked with adidas, KLM, H&M, Mitsubishi, Miss Etam, T-Mobile, UGG, G-Star, Livera, Hart.volgers, Respectance, adidas, Defensie, Men at Work, Cliniclowns and many more.
IIZT was founded by Richard Derks who earlier set up KaZaA and made it the most downloaded software worldwide at that time.
Would you like to know more about your opportunities and how you can put your brand in a surprising new daylight? Or would you like to know how to generate even more attention from your target group? Call Richard Derks +3120 693 3131 or mail to richard@iizt.com.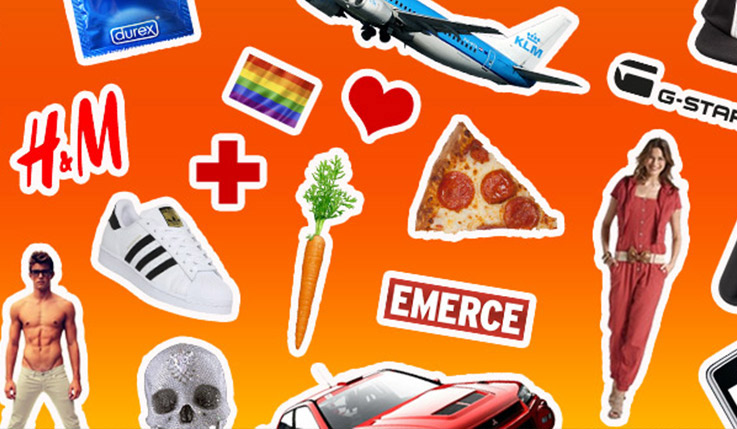 You're always welcome at Prinseneiland. Call us and reserve time for a first date. 020-6933131 or mail richard@iizt.com