Converse offers 'upcoming acts' a chance to play at iconic stages. With Converse Rubbers Tracks they open the doors for twelve legendary musicstudios. From the London based Abbey Road to the Sunset Studio in Hollywood. Converse allows the 'ordinary human' inside these dreamlike places. And their followers love it. This week in Social War we'll look at the way Converse let's their followers be part of the brand in another renewing campaign.
84 studio sessions
After opening their first permanent Converse Rubber Tracks studio four years ago, Converse has been rolling out this concept worlwide. As part of Converse Rubber Tracks the brand opens up the doors of 12 famous music studios. Converse gives away 84 recordings and pays cost and (temporary) living of bands that live over 400 kilometer away. If that isn't the dream of every musician! For the twelve different studios, divided over eight countries and four continents, 40 different nationalities can enroll. And especially important for the participating bands, they keep all the rights of the music recorded in the studios.
Together with the great
Converse doesn't only open up different studios. They also let well-known names such as Damon Albarn and Graham Coxon tell about their experiences in the selected studios. It all creates a feeling of unity between the locations, the bands and the brand. Where other artists like Liam Gallagher go their own way altogether and don't conform to anybody, forever rivals Blur deal with this differently. And together with Converse Blur goes on a search of new talent in legendary locations.
Music and fashion
The cooperation between Blur and Converse isn't the first time that fashion and music come together. Where Adidas already worked with Rita Ora, Pharell with G-Star and Puma with Rihanna, Converse follows with Blur and twelve iconic studios.

Hard Facts
In the Social War measurement of the 29th of May until the 5th of June, we've measured a Facebook engagement increase of +149%. The connection with music and legendary locations is received enthusiastically by the followers of Converse. It doesn't only open the studios but the brand as well, and this creates a lot of goodwill with their loyal followers. Converse has been working with unknown garagebands and tours for a long time. It is the ideal positioning for Converse's target group: independent, not mainstream, edgy, creative and musical.

Like to keep up to date?
IIZT regularly posts findings from our Social War research. Stay posted and send your email address to social@iizt.com or call us at +3120 693 31 31
Social War is an ongoing research by IIZT on over 70 worldwide fashion brands. It signals the do's and don'ts for brands on Social Media. Everyone in the communication business talks and blogs about social media. We provide you with the facts, so we can learn from each other. Pass the hype, it is the new mainstream.
IIZT Amsterdam has been the market leader for 13 years regarding communities, branding and interactive communication.  We have worked with Adidas, KLM, H&M, Mitsubishi, Miss Etam, T-Mobile, UGG, G-Star, Livera, Hart.volgers, Respectance, adidas Defensie, Men at Work, Cliniclowns and many more.
IIZT was founded by Richard Derks who earlier set up KaZaA and made it the most downloaded software worldwide at that time.
Would you like to know more about your opportunities and how you can put your brand in a surprising new daylight? Or would you like to know how to generate even more attention from your target group? Call Richard Derks +3120 693 3131 or mail to richard@iizt.com.
De hype voorbij, het is de nieuwe mainstream
IIZT publiceert regelmatig findings uit het Social War onderzoek. Blijf op de hoogte en stuur je e-mail naar richard@iizt.com or svetlana@iizt.com of bel ons op 020 – 693 31 31.
Social War
Social war is het ongoing onderzoek dat IIZT doet onder meer dan 70 modemerken wereldwijd. Het signaleert de do's en de dont's voor merken op social media. Iedereen in de communicatiewereld roept en blogt over social media. Wij staven alles met feiten, zodat je ook echt kan leren van elkaar. De hype voorbij, het is de nieuwe mainstream.
IIZT Amsterdam is al 13 jaar leider op het gebied van communities, branding en interactieve communicatie. Wij hebben werk gedaan voor adidas, KLM, H&M, Mitsubishi, Miss Etam, UGG, G-Star, Livera, hart.volgers, Respectance, adidas, Defensie, Men at Work, Cliniclowns en meer. Bel ons voor een kennismaking 020 – 693 31 31.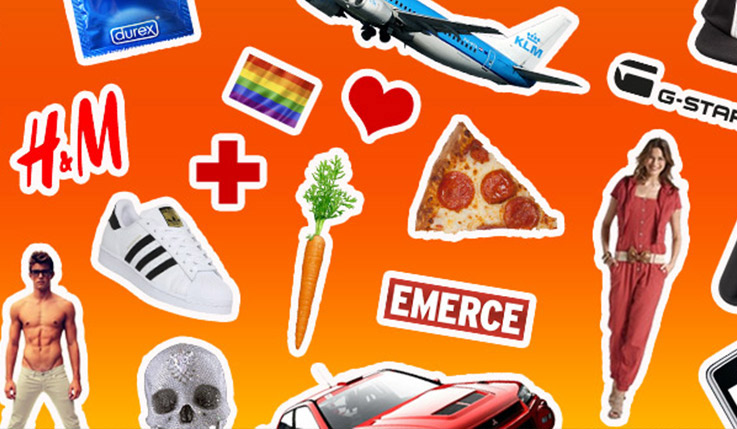 You're always welcome at Prinseneiland. Call us and reserve time for a first date. 020-6933131 or mail richard@iizt.com