Tomorrow is the e-fashion congress organized by Emerce and Textilia in Amsterdam. We as communication specialists in the online fashion industry are very curious as to what others will talk about during their sessions. We're especially interested in what the lovely sports brand Rapha will reveal and of course the success story of the Dutch Etam Group is something to look forward to.
Tomorrow we will keep you up to date during and after the event. So keep watching this site. What not everybody knows yet is that IIZT has been carrying out an in-depth studies into famous fashion brands and their social media actions and results. This research is called the "Social War on the Fashion industry". It studies over 50 brands that we divided in fashion retail, sport fashion brands and fashion brands. We divide these into the top, middle and lower categories. You can subscribe to our regular updates on this research or order our books with the full research. It gives you rankings from these brands based on different criteria, it shows actual proof of what is successful and what not and it distills the hottest trends and patterns over the given period.
At this moment we're busy with the second quarter of 2014 analysis. Already it is giving some very interesting revelations. Let us lift the veil a little bit. Over the month of April 2014 the following brands had the highest quality of followers: Diadora, Harrod's, Rapha and Miss Etam. This proves that E-Fashion has chosen two very interesting brands to present themselves tomorrow: Rapha and Miss Etam. Personally, I'm in love with Rapha and its very consistent and differentiating imagery. The other fact we're very proud of, is that our own client Miss Etam, that we have been working for since a bit longer than a year, is in fact leading this list. We congratulate them with this wonderful outcome. At the same time there's always room for improvement. You have to stay ahead.
Please find below some of the latest interactions that Miss Etam had on their own channels. It shows they're very close to their fans and that they find a nice match between branding and social interaction. They embrace Mother's Day and they use the latest hype, where the Dutch Eurovision artist reached the second position.
Wishing you all a wonderful day tomorrow!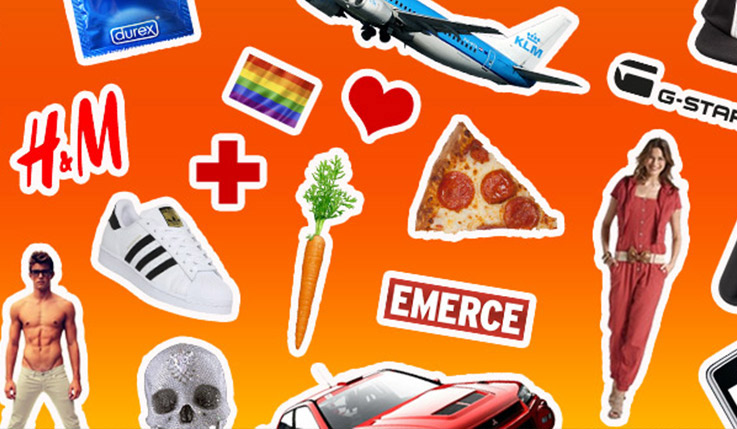 You're always welcome at Prinseneiland. Call us and reserve time for a first date. 020-6933131 or mail richard@iizt.com