In our
Social War
we weekly measure and analyze the online presence of more than 70 fashion brands. We present you 4 leaders:
Converse
Josh V
Tommy Hilfiger
Hunkemöller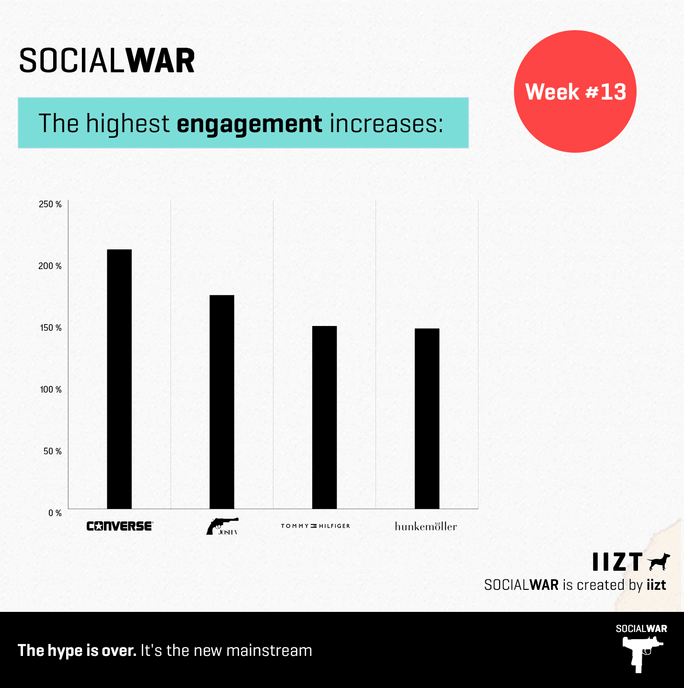 Converse
If there's a brand that creatively deals with the latest developments, emerging artists, the new generation and the latest apps then it's definitely
Converse
. Constant motion with the latest developments. Again, Converse dares to invest in upcoming artists. The brand shows it once more in its latest campaign #readyformore. The US brand collaborates with the Spanish street artist "
El Arte es Basura" (Art is trash)
.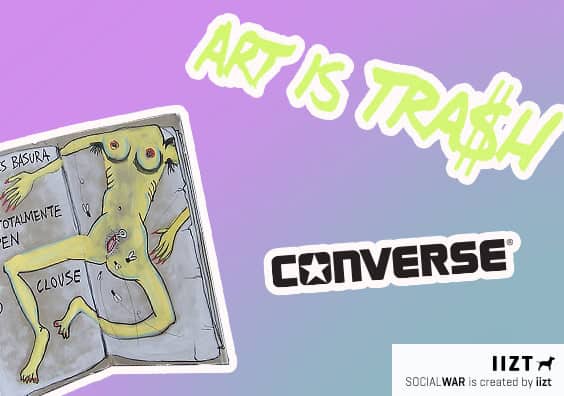 Converse lets this popular artist go all the way to an abandoned hotel on the beautiful Croatian coast. He has used 500 litres of paint, 942 kilos of garbage and 360 meter tape. With all this he has painted in 25 hours more than 6000 square meters of the hotel and created 133 "new guests".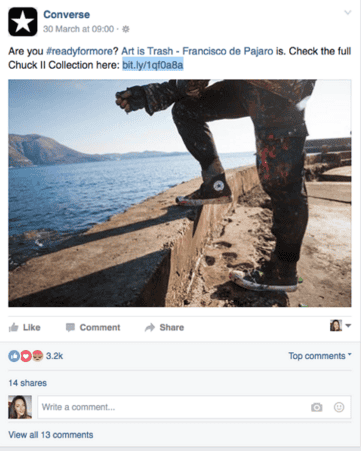 Converse provides a stage to a new rising star and gets an opportunity to increase their engagement because of this. Converse is a winner this week with an engagement increase of over 210%.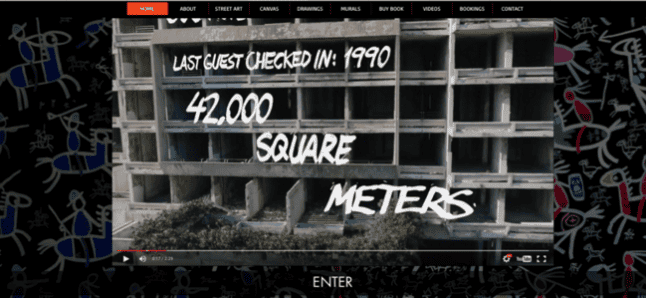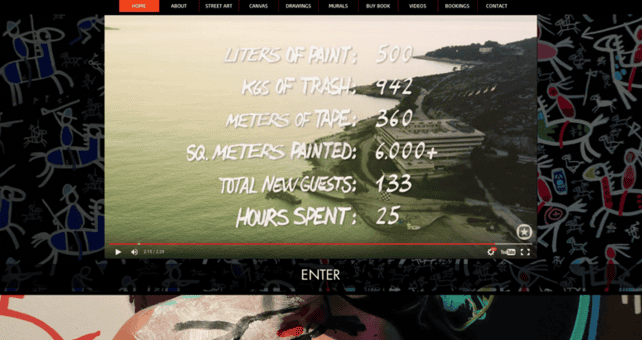 Josh V
The Dutch fashion brand
Josh V
is preparing itself together with their followers for the upcoming King's Day. Especially for Josh V's relatively young followers this is a big day and Josh V uses this for their own profit.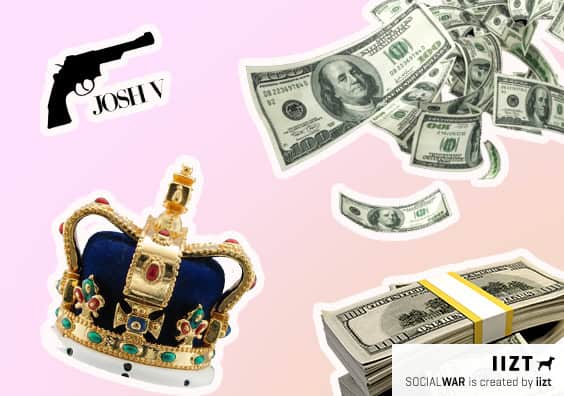 Firstly, Josh V understands very well what their target audience wants on King's Day. The younger ladies like to look elegant in their orange outfits. Josh V catches the moment and rolls out two campaigns.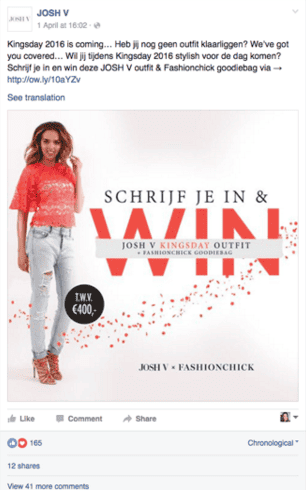 Josh V in collaboration with Fashionchick helps ladies to be the most beautiful queen during King's Day. Here Josh V combines two tools to increase their engagement. They double their own fanbase with Fashionchick's followers and involve a sweepstake. The engagement of this post results in 165 likes, 12 shares and 41 responses. With these campaigns Josh V manages to raise their engagement to 170%.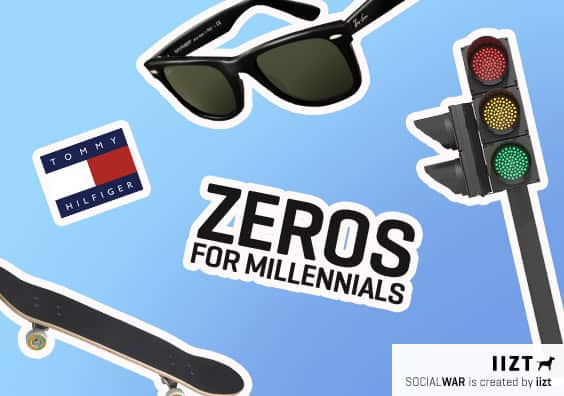 Tommy Hilfiger
Tommy Hilfiger
shows that they understand the millennial generation. In their latest campaign they use some millennial idols; unknown to people of older generations. The models Hailey Baldwin, Luka Sabbat and David Bywater are the new cool kids, immensely popular among the younger generation. Not only the models are millennial hero material, also the young photographer Bryant Eslava is a true millennial star. Tommy Hilfiger's engagement with these posts grows almost to 150%.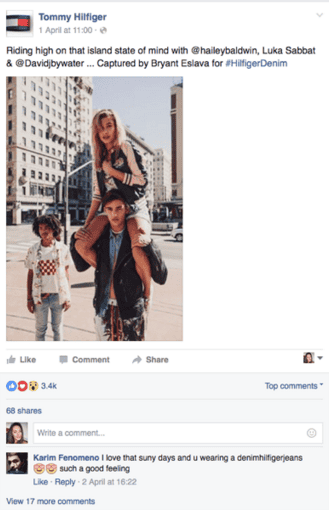 Because we're never too old to learn, we help you to get to know Tommy Hilfiger's "millennial heroes':
Hailey Baldwin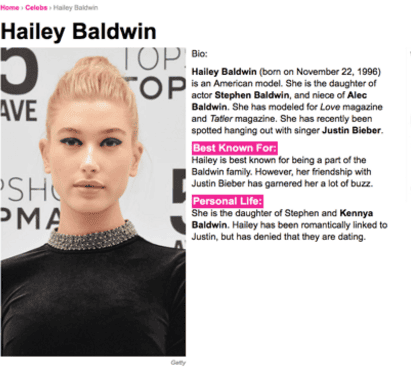 Luka Sabbat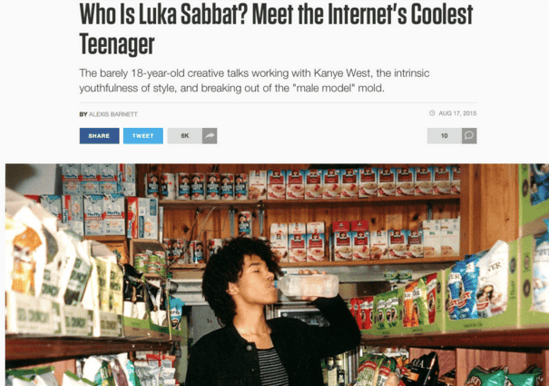 David Bywater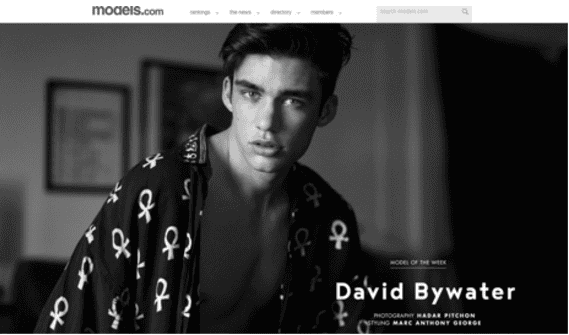 Bryant Eslava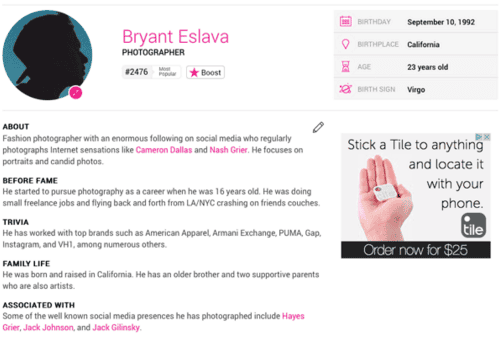 Hunkemoller
April 1 is the day of pranks. Many brands use it, but this is not always successful.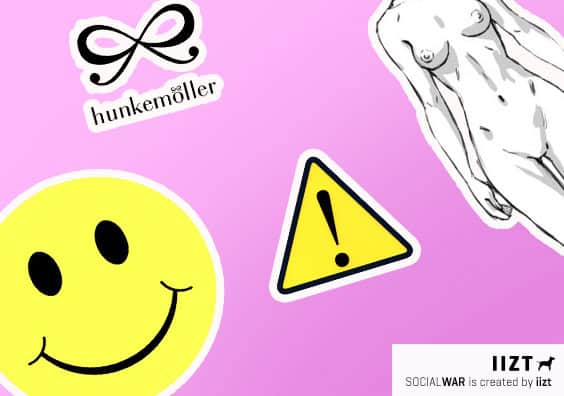 This year
Hunkemoller
tries their joke on Facebook with success about a new bra. An inflatable bra in this case. This prank makes the followers of this Dutch lingerie brand laugh. Steadily their engagement increases over 145%. The first post gives Hunkemöller 762 likes and 68 shares.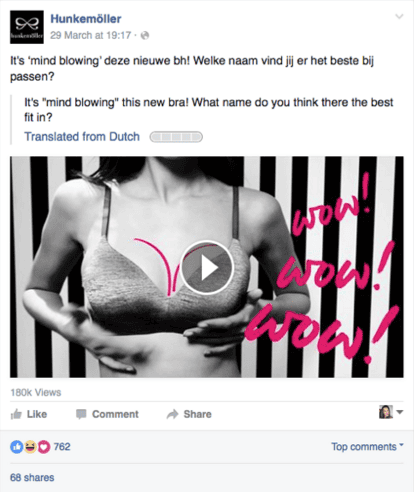 On April 1 itself Hunkemöller announces their joke and here they get again 624 likes and 13 shares of their followers.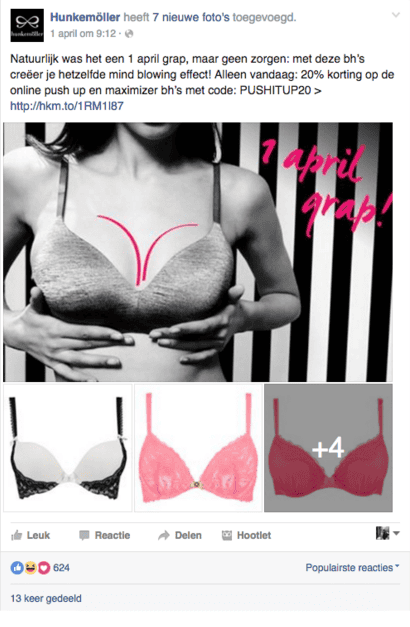 Social War helps you to build a strong online presence. Learn from the most successful brands.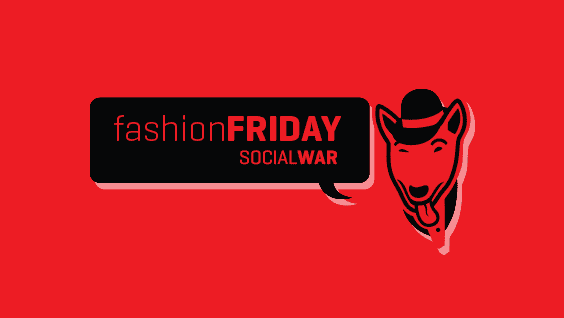 De hype voorbij, het is de nieuwe mainstream
IIZT publiceert regelmatig findings uit het Social War onderzoek. Blijf op de hoogte en stuur je e-mail naar richard@iizt.com or svetlana@iizt.com of bel ons op 020 – 693 31 31.
Social War
Social war is het ongoing onderzoek dat IIZT doet onder meer dan 70 modemerken wereldwijd. Het signaleert de do's en de dont's voor merken op social media. Iedereen in de communicatiewereld roept en blogt over social media. Wij staven alles met feiten, zodat je ook echt kan leren van elkaar. De hype voorbij, het is de nieuwe mainstream.
IIZT Amsterdam is al 13 jaar leider op het gebied van communities, branding en interactieve communicatie. Wij hebben werk gedaan voor adidas, KLM, H&M, Mitsubishi, Miss Etam, UGG, G-Star, Livera, hart.volgers, Respectance, adidas, Defensie, Men at Work, Cliniclowns en meer. Bel ons voor een kennismaking 020 – 693 31 31.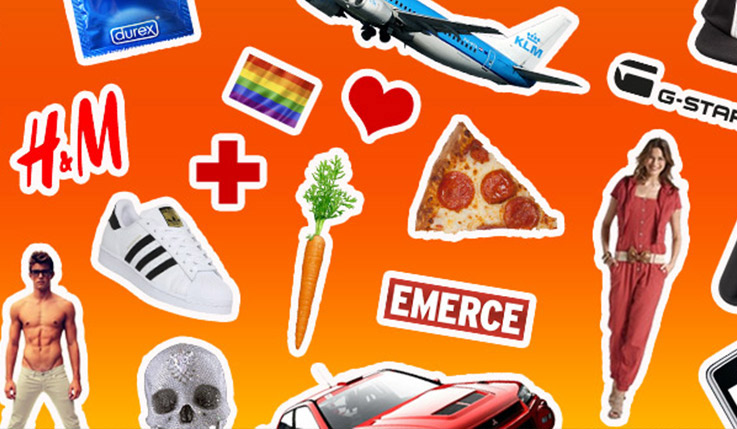 You're always welcome at Prinseneiland. Call us and reserve time for a first date. 020-6933131 or mail richard@iizt.com