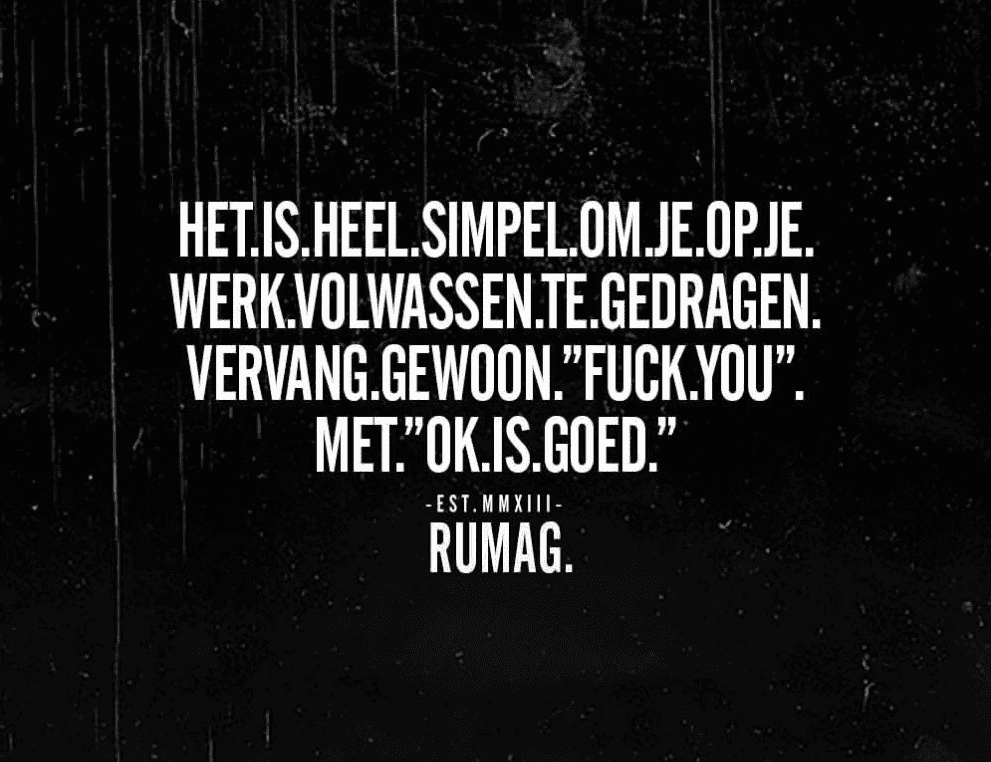 Big chance that your store on Facebook or Instagram can be found. The question is what you do with it. Getting Likes for an announced sale is fun, but building a good relationship with fans of the store much more fun. It is possible. Textilia together with Richard Derks from IIZT, social and digital creatives explain  in a series about successful social engagement how you can easily do this. In this episode: how do you get to know your target group?
Every photo or video you share on social media has a certain impact. The image you post should be recognizable and scream: this is me! There is much more than only showing a clothing style. You should understand what activities your target group does after working hours and weekends, their language, what they find funny or what quotes inspire them.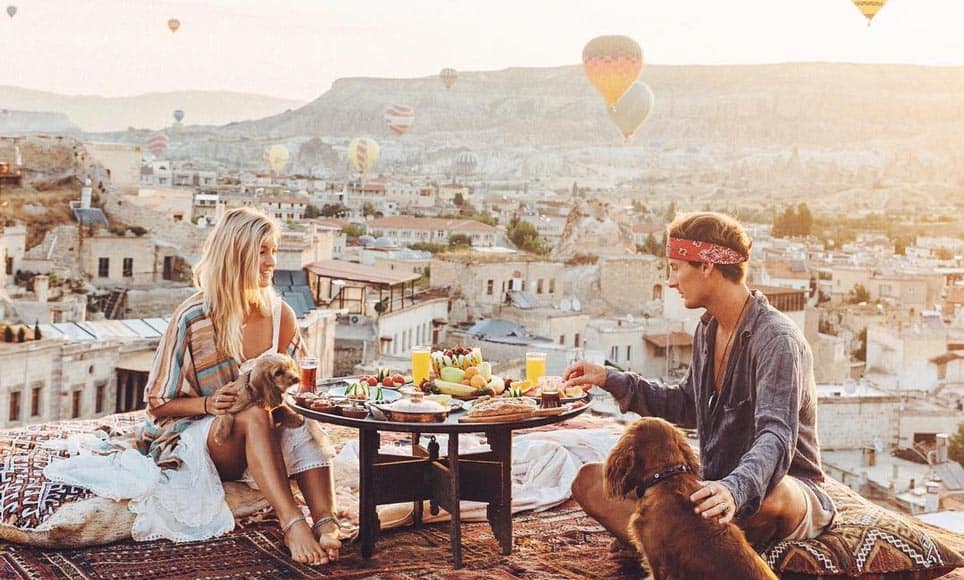 According to Richard Derks, there are many examples. Look at your favorite brands, what are they doing? "Most popular trends are for example the fashionistas, the fit girls and the travelers. The first group responds to messages about the weekend, going out, girlfriends, clubs and, tasty looking food and drinks. The fit girls are busy with nutrition, smoothies, beautiful sportswear, workouts and healthy recipes. The travelers fall for beautiful travel photographs, inspiring travel destinations and information about fun city trips. "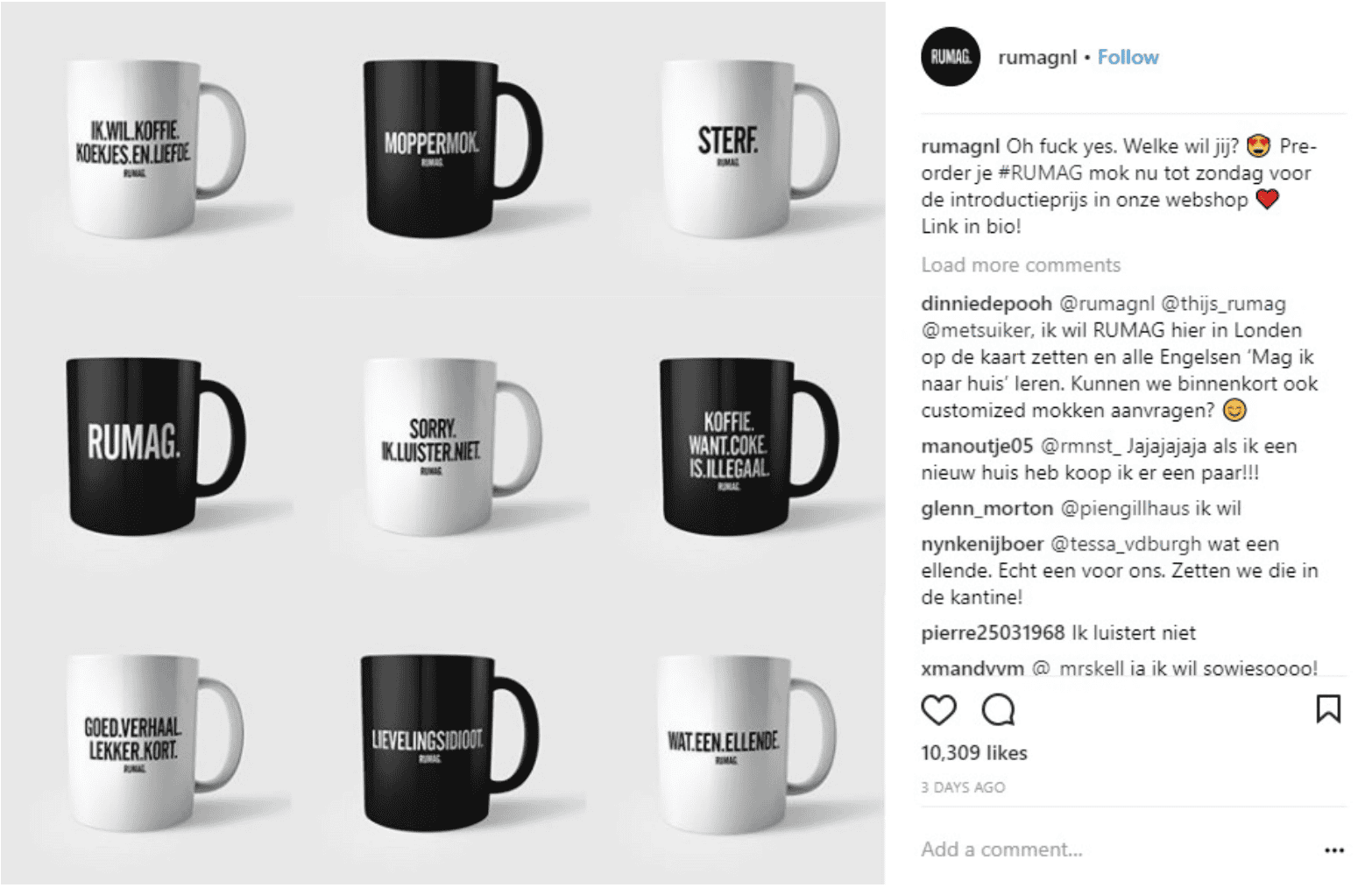 The street language use and the Rumag quotes are very popular among Dutch young people. The brand has a million followers on social media and an online TV channel. The brand offers clothing and merchandise with the most popular quotes.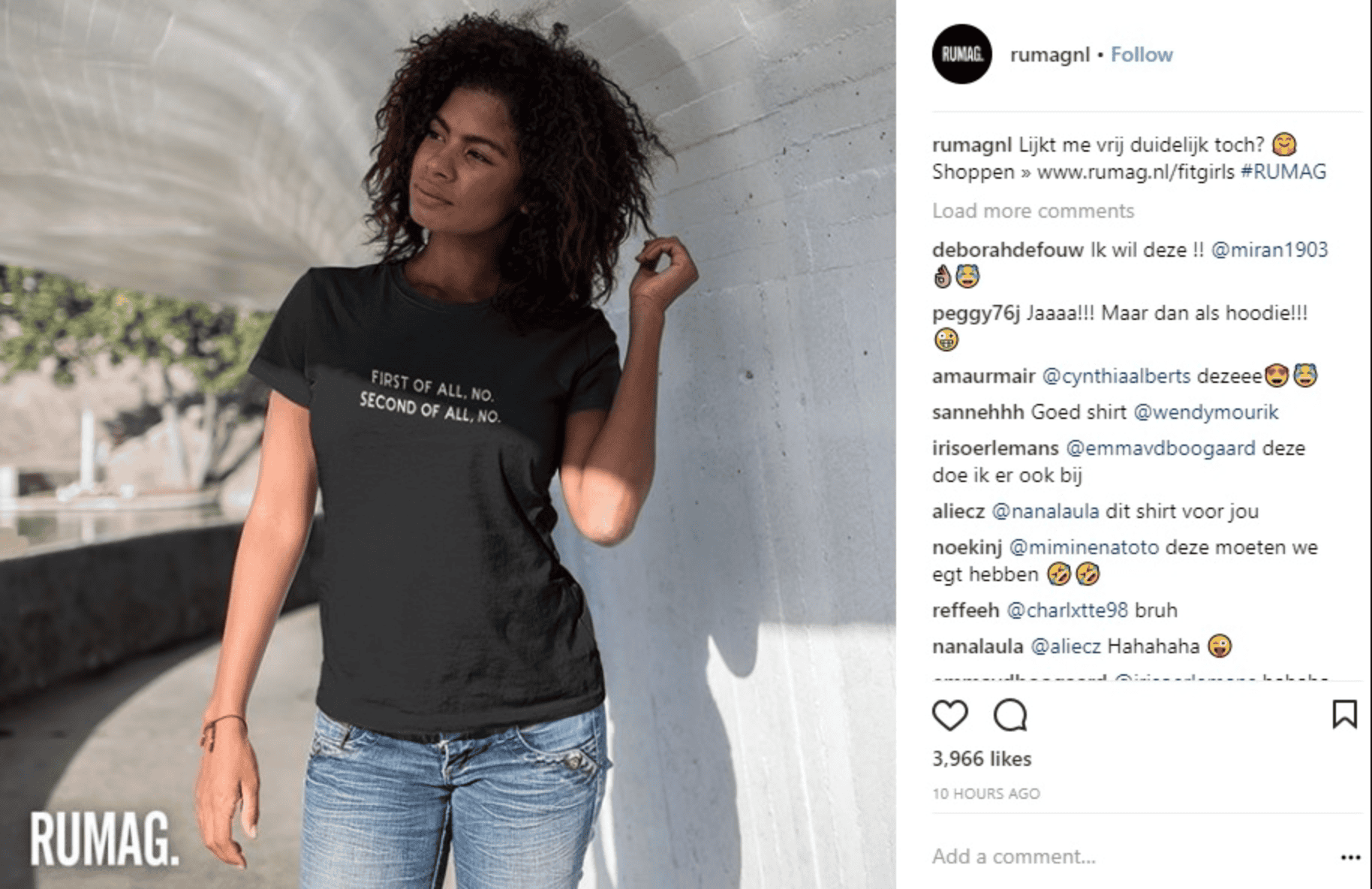 Target group analysis
Joining the consumer's life sounds easy, but achieving the right effect is more difficult. If you specifically address a young target group, then the older consumer may not understand it. It is in a completely different phase of life. If you are too general, you do not speak to anyone, says Derks. "Or worse: you address the wrong target group. Before sending your message, segment your audience. For example, by focusing a campaign on Facebook on 'custom audiences' where you choose who sees this particular advertisement. For example young people are mostly busy with Instagram and Snapchat. You can search and use certain hashtags to get their attention. The Story option on Instagram is also a good way to get involved at specific moments. Derks: "Show your target group, for example, that you are also on the same football game on Saturday morning and its freezing. Or tell your opinion during an important sports match on TV. Understand what your target group is currently occupied with. "
Charles vs. Ozzy
In order to know which hashtags your target group uses and therefore find it important, a target group analysis is important. Look deeper than only demographic facts. Just by deepening in ways of thinking and values of your target group, you discover what the target group is. The more realistic that description is – the better you can reflect.
To emphasize the importance of this, marketers often use the comparison between two men. Both born in 1948, raised in England, rich, successful, married twice, have children and go on holiday in the Alps. One man is Prince Charles, the other Ozzy Osborne. Two completely different people with the same 'characteristics'. The way you reflect with them will be absolutely different.
Distinguish yourself as a local hero
The trick is to generate fame because of your expressions, without direct sales being involved. With beautiful photos, certain themes, appealing captions, the demand for interaction and good hashtags you reach more people. Only then they see you as a local hero and not as a company which insanely wants to sell something. As a local entrepreneur you also enjoy the advantage that regular customers want to follow you on social media.
You can also quote other subjects in addition to your lifestyle reflection, thinks Derks. Like regional events, but also mentioning your opinion which will matter. Otherwise it is for large chains such as Blokker and Hema. They are expected to remain neutral. And you will not love something that is neutral, thinks Derks. There is a lot of commitment, but not because of the matching lifestyle. "It is more difficult for them to involve people based on their personal interests. After all, everyone buys from Blokker or Hema. "Even in their expressions they always have to take into account the opinions of 'the people'.
"Look at all this discusion going on around Zwarte Piet. Chains have to deal with a large audience and various opinions. Everyone watches how they will respond to this. We therefore can see adjustments that are made in presentation and product selection. "Zwarte Pieten" have virtually disappeared last year at the big chains. As a local entrepreneur you can respond more to what's happening in your region or can ignore the entire discussion. You should talk more about the party, not about some opinions.
Richard Derks is the founder and ceo of IIZT, an internet advertising agency
specialized in digital communication.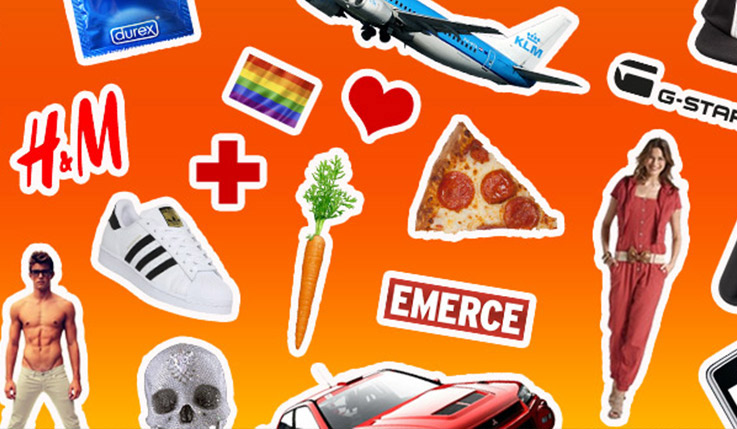 You're always welcome at Prinseneiland. Call us and reserve time for a first date. 020-6933131 or mail richard@iizt.com