We started our Social War in 2011. Social War is the ongoing research amongst more than 70 worldwide fashion brands. It signals the do's and dont's for brands on social media.
Social media is all about profiling yourself. This means that people show anything that makes them stand out from others or that define who they are. That's the reason why fashion is so important as for most (young) people it determines a lot of their image. For that reason fashion brands must understand and dominate social media in order to stay relevant to the lifestyles of so many around the world.
We started our research, because our clients and ourselves noticed there's a lack of knowledge and experience when it comes to social media and how to use it and what drives engagement. There's this ongoing fight for the attention and time of all people using these media. By weekly measuring the most famous fashion brands worldwide, we can draw up weekly findings. It's not so much about what the brands do, it is more about the effect it generates with the masses. What do they pick up and what do they neglect.
Social war is not just simple arguments what is good and what is bad. Social war is much deeper than that. We do not just explain what really works online. We give you facts and statistics. Social war shows what really works for your business, whether you are a professional with extensive experience or a start up. We have monitored the most successful brands for years to share with you their experience and to help you to develop your business.
By subscribing you can regularly receive our findings via e-mail or directly to their smartphone. Moreover, articles are also available on our website and social networks.
You can learn from the success of big brands and avoid the mistakes that have been made by your competitors. Why stumble, if you can only go forward ahead of your competitors and to be a leader in your business field. That's important for you to be a winner in your online fight. Social war is there for you to help you.
Stay ahead and send your email address to social@iizt.com or call us via 020-6933131
Fashion brands we currently follow:
Abercrombie & Fitch, Adidas, Allsaints, American Apparel, Armani, BALR, Bershka, Bijenkorf, Burberry, Chanel, Carhartt Europe, C&A, Cool Cat, Converse, DEPT, Diadora, Diesel, Dior, DKNY, Dolce& Gabbana, Esprit, Fila, Filling Pieces Footwear, Forever21, G-star, Gaastra, Gucci, H&M, Harrods, Hollister, Hugo Boss, Hunkemöller, Josh V, Jack & Jones, Lacoste, Le coq sportif, Levi's, Livera, Louis Vuitton, McGregor, Men at Work, Mexx, Miss Etam, Michael Kors, MS Mode, Neiman Marcus, Nike, Onitsuka Tiger, Only, Prada, Primark, Pull and Bear, Puma, Ralph Lauren, Rapha, Reebok, Replay, PONY, Scotch&Soda, Suitsupply, Supertrash, Tommy Hilfiger, V&D, Vila,Versace, Vero Moda, Vitoria's Secret, Wehkamp, WE Fashion, UGG, UGG Benelux, Zara, Zeeman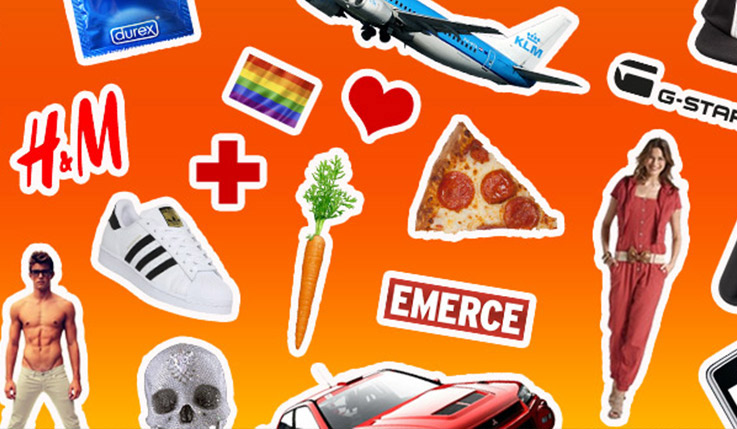 You're always welcome at Prinseneiland. Call us and reserve time for a first date. 020-6933131 or mail richard@iizt.com