_Social War helps you to build a strong online presence. Learn from the most successful brands.
Let's see what last week brought us:
We present you the TOP 10 performing fashion brands on Facebook, Twitter and Instagram.
The highest Facebook PTAT increases:
Weekly we measure PTAT on Facebook and pick up 3 leaders. Here they are:
Zeeman has the highest PTAT increase 137%, followed by Neiman Marcus ( leader of the last week) with 132% and G-Star Raw 113%.
Zeeman is a leader of the previous week with their new "baby campaign", which attracts a lot of Facebook users' attention, who are mostly women with newborns. 411 likes, 93 shares and and 28 comments for their video. The results we measure are of course relative to the fan base and the interaction increases. That's how we can stimulate small brands, by showing that they perform well.
Zeeman easily touched the hearts of the women with this one.
Neiman Marcus is losing one position , but still generating buzz by creation #NMBeautyAwards. All women all over the world are actively voting for their favourite products, while Neiman Marcus is getting a lot of likes and comments.
G-Star Raw is the third this week. Opening a new store is getting a lot of attention. Brooklyn is happy. And G-Star keeps their presence strong, both online and offline.
Facebook
Converse stays a Facebook leader.
Creative, Optimistic, Nice, Very Exciting , Ready for new achievements ,Shocking, Extremely inspiring. Thats all about Converse with its 37,526,772 followers. While being a leader, Converse has lost this week 15,873 followers. Watch out, Victoria's Secret's coming after you.
Stationary Victoria's Secret is taking the second position. Victoria's Secret's angels attract almost 26,905,150 followers. ( +41,669 new fans this week )
adidas is third with 26,539,999 fans ( + 43,327 fans week). In their present campaign «future». The best way to predict the future is to create it, they say. Pretty daring statement from this German brand in the current times. Let's see if adidas can create their future and get ahead of Victoria's Secret.
Twitter
On Twitter the fans of Victoria's Secret bring the brand on top of the other brands 8,994,778 followers (+ 44,853 new).
Elegance beats sport this week and brings Burberry on top of Nike. Burberry gains 5,757,504 followers ( + 59,369 new) , while Nike is going down to a third place with 5,739,123 followers ( +20,107 new ).
Instagram
An absolute leader in Instagram is still Nike with 34,401,136 followers. (+ 503,438 new followers on Instagram last week). Nike- Just do it!
Victoria's secret is still behind Nike with 31,986,715 followers.( +529,942 new followers), followed by H&M with more than 12,371,054 followers. ( +131,434 new fans).  
Want to know more? Just ask us : social@iizt.com or 020-6933131
For more information go to https://2002.iizt.com/
REMARK: Social War does measure the power of social engagement related to current fans and numbers of interaction. This means that the power and quality of posts and performance can be measured and that the huge brands and the smaller brands can be compared. It's good to know that smaller brands can perform better than the humongous ones. Though we must also say that the brands with the biggest number of followers know very well to stay on top by supplying quality.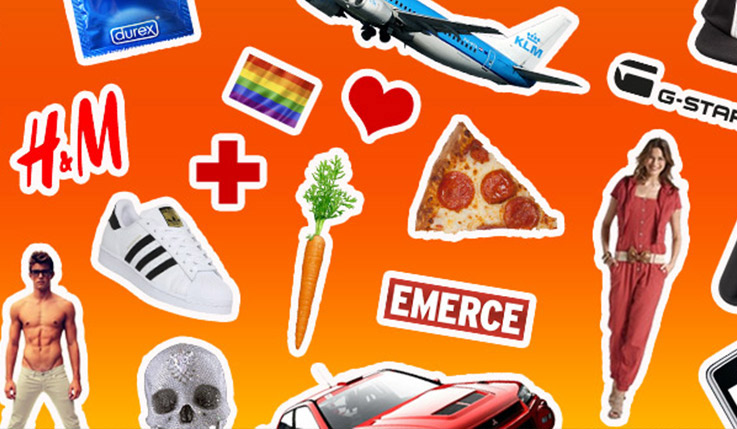 You're always welcome at Prinseneiland. Call us and reserve time for a first date. 020-6933131 or mail richard@iizt.com