This week in our Social War research we take a look at the Pinterest account of Gucci. A relatively unknown medium with a big reach. 47% of the online consumers in the US purchased an item after an recomendation on Pinterest. An online survey shows that a single click on Pinterest has 400% more result than a Twitter click and 27% more than a Facebook click. That is why this week we will discuss the secrets of Pinterest as a social media channel.
To celebrate the first Cruise Fashion show at the 4th of june in New York, Gucci collaborated with photographer Coco Captain. For Gucci she made the prettiest pictures of New York and her streets. The entire campaign can be followed on Facebook as well as on Instagram via #GucciCruiseNYC.
Online pinboard
Pinterest is best compared to an enormous online pinboard where you are free to copy anyones post-its. Gain endless inspiration by searching through your neighbours and your favorite artist's content from the other side of the globe. This is what makes it a very interesting social media channel for fashion brands. Who wouldn't want their collection to be seen by thousands and thousands and pinned on boards all over the world?
The potential of Pinterest
As mentioned before, 47% of American consumers are inspired by Pinterest. A single click on Pinterest is worth 400% more than a Twitter click. And 27% more than a Facebook click. However, only a few companies see the true potential of Pinterest. We present four brands that are able to use Pinterest's full potential.
L.L Bean; 5.200.000 followers
Nordstrom, 4.400.000 followers
Lowe's, 3.400.000 followers

Everyday Health, 3.600.000 followers
Gucci's Pinterest account
Gucci also uses its Pinterest account to reach her followers. With over 41.00 followers, Gucci has already achieved quite a reach.
Pinterest is the ideal way to broadcast Gucci's latest collection.
Or the celebs wearing Gucci at the red carpet.
A nice collection of Gucci outfits, shining on the covers of magazines.
Pinterest seems to be the ideal visual channel for the high end fashion brand.
Engagement increase
In the week of the 5th of june, we measure an engagement increase of +148% on Facebook in our Social War research. It shows that Gucci's followers are very enthousiastic about the announcement to use Pinterest more as a social media channel. The 41.000 followers the brand already has are quite impressive. But as we take a look at the greatest parties on Pinterest, Gucci can reach so much more.
Like to keep up to date?
IIZT regularly posts findings from our Social War research. Stay posted and send your email address to social@iizt.com or call us at +3120 693 31 31
Social War is an ongoing research by IIZT on 50 worldwide fashion brands. It signals the do's and don'ts for brands on Social Media. Everyone in the communication business talks and blogs about social media. We provide you with the facts, so we can learn from each other. Pass the hype, it is the new mainstream.
IIZT Amsterdam has been the market leader for 13 years regarding communities, branding and interactive communication. We have worked with Adidas, KLM, H&M, Mitsubishi, Miss Etam, T-Mobile, UGG, G-Star, Livera, Hart.volgers, Respectance, Villa Arena, Defensie, Men at Work, Cliniclowns etc.
De hype voorbij, het is de nieuwe mainstream
IIZT publiceert regelmatig findings uit het Social War onderzoek. Blijf op de hoogte en stuur je e-mail naar richard@iizt.com or svetlana@iizt.com of bel ons op 020 – 693 31 31.
Social War
Social war is het ongoing onderzoek dat IIZT doet onder meer dan 70 modemerken wereldwijd. Het signaleert de do's en de dont's voor merken op social media. Iedereen in de communicatiewereld roept en blogt over social media. Wij staven alles met feiten, zodat je ook echt kan leren van elkaar. De hype voorbij, het is de nieuwe mainstream.
IIZT Amsterdam is al 13 jaar leider op het gebied van communities, branding en interactieve communicatie. Wij hebben werk gedaan voor adidas, KLM, H&M, Mitsubishi, Miss Etam, UGG, G-Star, Livera, hart.volgers, Respectance, adidas, Defensie, Men at Work, Cliniclowns en meer. Bel ons voor een kennismaking 020 – 693 31 31.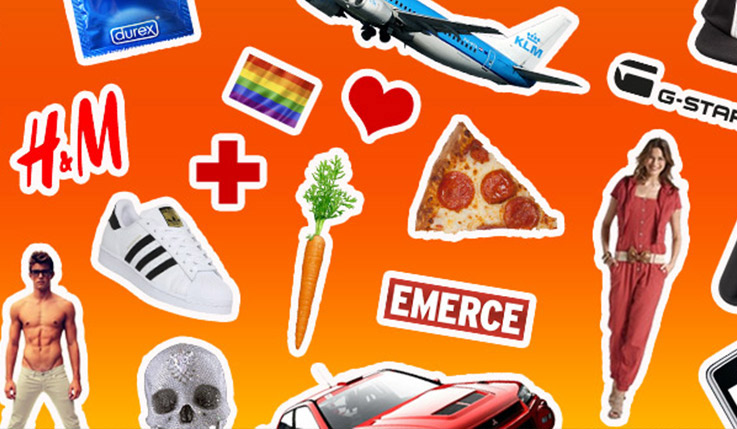 You're always welcome at Prinseneiland. Call us and reserve time for a first date. 020-6933131 or mail richard@iizt.com