As a multi brand store, Men at Work successfully cooperates with international brands. This week Men at Work shows in our Social War research how the combination of unique brand qualities can lead to a strongly increased engagement. 'In the summer of 2012', IIZT created the adidas Originals X MEN_at_WORK | IN'N OUT parties. This was far ahead of its time.
With Minimum to Copenhagen
With a few selected 'in store brands', Men at Work brings its followers to the hometown of the brand. Every week another brand, every week another city. That's how Minimum brings her fans to their birth town Copenhagen. The cooperation is mutually beneficial, as Minimum promotes Men at Work at their Facebook.
Cooperation increases engagement
The intensive offline and online cooperation doesn't do Men at Work any harm. It shows a PTAT increase of +166% in the first week of the Men at Work travel week. It shows that a multi store brand can also be successful on social media channels.
We are very curious how the next destination will score.
SIDENOTE: Of course we realise that the fanbase of Men at Work is very different from for example Puma's. This brand is also part of our ongoing Social War research. However, the effects are certainly measurable. The quality of the fanbase can be measured and we show that every fanbase can be activated with the right treatment.
Like to keep up to date?
IIZT regularly posts findings from our Social War research. Stay posted and send your email address to social@iizt.com or call us at +3120 693 31 31
Social War
Social War is an ongoing research by IIZT on over 70 worldwide fashion brands. It signals the do's and don'ts for brands on Social Media. Everyone in the communication business talks and blogs about social media. We provide you with the facts, so we can learn from each other. Pass the hype, it is the new mainstream.
IIZT Amsterdam has been the market leader for 13 years regarding communities, branding and interactive communication.  We have worked with adidas, KLM, H&M, Mitsubishi, Miss Etam, T-Mobile, UGG, G-Star, Livera, Hart.volgers, Respectance, Villa Arena, Defensie, Men at Work, Cliniclowns etc.
Would you like to know more about your opportunities and how you can put your brand in a surprising new daylight? Or would you like to know how to generate even more attention from your target group? Call Richard Derks +3120 693 3131 or mail to richard@iizt.com.
De hype voorbij, het is de nieuwe mainstream
IIZT publiceert regelmatig findings uit het Social War onderzoek. Blijf op de hoogte en stuur je e-mail naar richard@iizt.com or svetlana@iizt.com of bel ons op 020 – 693 31 31.
Social War
Social war is het ongoing onderzoek dat IIZT doet onder meer dan 70 modemerken wereldwijd. Het signaleert de do's en de dont's voor merken op social media. Iedereen in de communicatiewereld roept en blogt over social media. Wij staven alles met feiten, zodat je ook echt kan leren van elkaar. De hype voorbij, het is de nieuwe mainstream.
IIZT Amsterdam is al 13 jaar leider op het gebied van communities, branding en interactieve communicatie. Wij hebben werk gedaan voor adidas, KLM, H&M, Mitsubishi, Miss Etam, UGG, G-Star, Livera, hart.volgers, Respectance, adidas, Defensie, Men at Work, Cliniclowns en meer. Bel ons voor een kennismaking 020 – 693 31 31.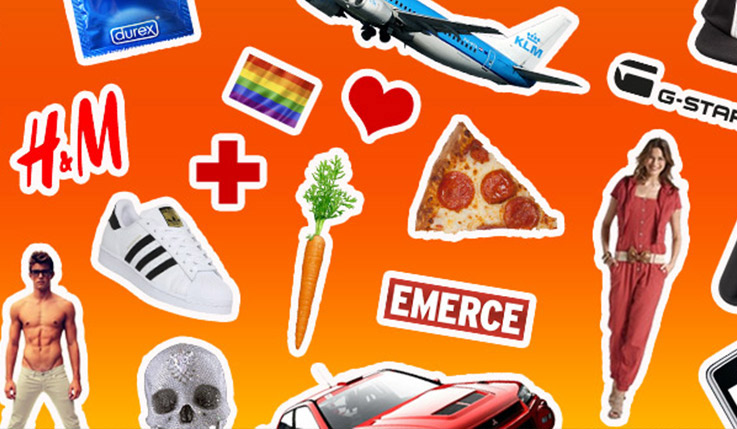 You're always welcome at Prinseneiland. Call us and reserve time for a first date. 020-6933131 or mail richard@iizt.com