The importance of influencer marketing keeps growing and the reason why is simple.
Influencer marketing focuses on advertising via an individual or group with a big social following. In contradiction to mass media advertising, you do it by using an influencer to reach your target audience more specifically. Influencer marketing goes hand in hand with social media. Advertising is done through an influencer on his or her social media channels.
It's the inevitable result when content and social media come together. Many brands encounter the positive effect of this upcoming way of marketing. Influencer marketing causes impressive results.
With influencer marketing there are a few complications that a lot of marketeers struggle with.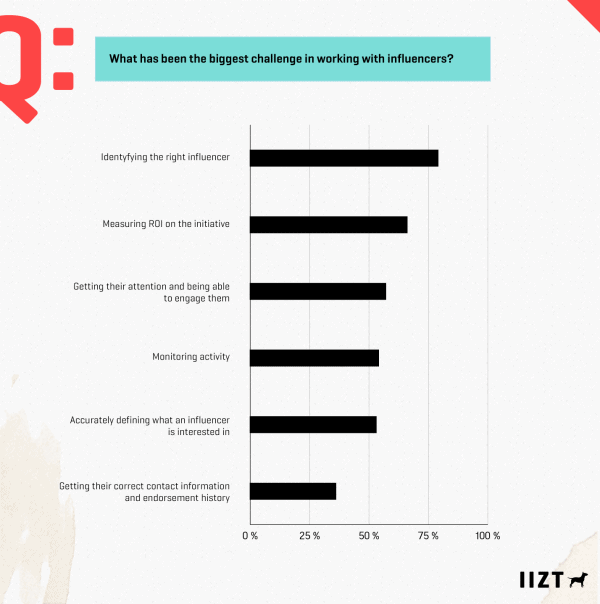 In this article we talk about the three biggest complications that come with using influencer marketing. And how you can overcome these issues
Getting attention and involving your audience.
The first big step is addressing and involving the influencers of your audience.
A part of the problem is caused by the increasing popularity of influencers. As more brands want to work with influencers, the demand increases and that means brands need to offer more to win the influencers over. And there is some inflation in uniqueness.
At this moment in time the influencers have the upper hand.
To convince influencers you don't have to just make a financially appealing offer, but also keep in mind the audience of the influencer when making an offer. You have to protect your brand. But the influencer is also a brand.
Identifying the right influencer
A recent study shows that 73% of marketeers fail at this when wanting to work with influencers. Brands don't often realize that there's more research needed than a quick Google or Twitter search to find a relevant and valuable influencer.
Our advice is to contact an agency that is specialized in online campaigns. We do weekly measurements of the best preforming fashion brands on social media and share those findings with clients and readers. We write for Emerce, Adformatie and Textillia. Making sure we use momentum to stay up to date.
Measuring of the ROI
The second biggest challenge is trying to measure the ROI (Return on investment). And with that justifying the investment.
This issue does not go for influencer marketing. This is and will always be a thing between clients and agencies. Especially when it concerns content and social.
Instead of looking directly at the financial aspect of the campaign, the non financial aspect should at least be as important when looking back at a campaign.
79% of asked marketeers in a survey call 'generated web traffic' as their main indicator of success. 54% say that the amount of attention in the media also plays a big part.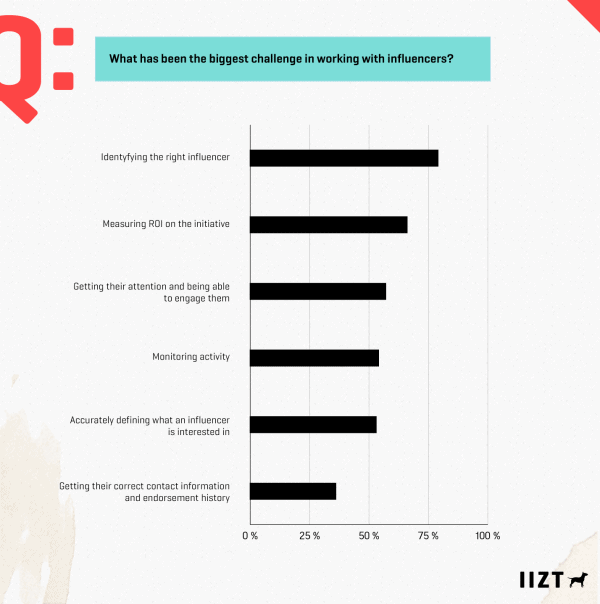 Good examples of brands that practice influencer marketing are Nike, G-Star Raw and Replay. You can read about that in a recent article we wrote on Adformatie. Increasing engagement does not only happen when using celebrities, but can also be done with luxury items. You can read more about this, here on Adformatie.
Do you want to know more about influencer marketing or talk about the possibilities? Feel free to contact us and come over to have a good cup of Lavazza coffee.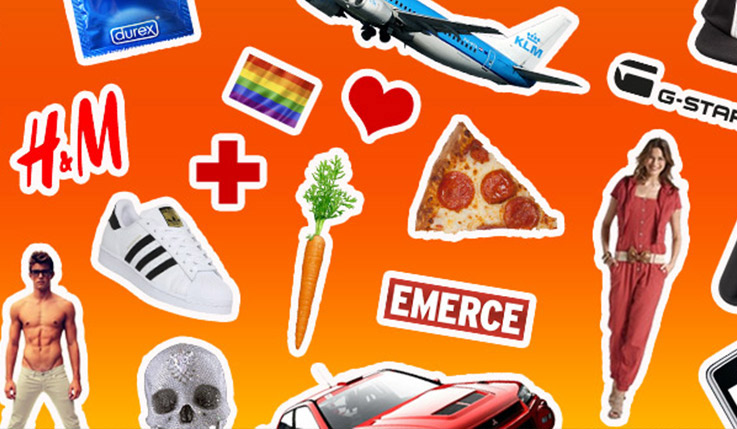 You're always welcome at Prinseneiland. Call us and reserve time for a first date. 020-6933131 or mail richard@iizt.com