Since early 2015, the board of Puma has an interesting new asset. Next to her role as brand ambassador, Rihanna takes place in the board as Creative Director for Puma Women's Training. This week in Social War we discuss the latest development in the business: artists and celebrities taking place in the boards of different multinationals as Creative Directors.
Celebs in Fashion
Since 2012, when we started the Social War research, it seems that celebrities have had a huge impact on the success of fashion brands. So far this has mostly been as models in their campaigns or simply by wearing the brand in public. Now, the celebrity trend seems to be heading more in the direction of co-creation. The celebrity isn't merely the mannequin, but a part of the creation process. An important addition to the 'why' of each brand.
Charisma, ambition and individuality
But why does Rihanna take place in campaigns filled with athletes? 'It's all about her charisma, ambition and individuality' says Bjorn Gulden, Puma's CEO. The appointment of Rihanna should help Puma to make the transfer from Sports to Fashion. Her fresh, progressive view and out of the box thinking should help Puma with this. Rihanna will focus on the development of the new sneaker collection for women.
Famous and Creative
Rihanna isn't the first famous Creative Director for a multinational brand. She follows earlier examples like:
– Alicia Keys for Blackberry
– Will.i.am for Intel
– Lady Gaga for Polaroid
– Pharrell Williams for Bionic Yarn
– Justin Timberlake for Bud Light Premium
Is this a golden ticket or a public glitch? Sports brands focus mainly on their male customers. And especially within sneaker culture the male target group is who they aim for. Rihanna can make a difference in this common way of doing business for Puma, as the brand is clearly moving into the female market with an earlier collaboration with Sophia Chang.
Female sneaker Heads
With Rihanna, Puma hooked an international icon. The question remains if she has the qualities to lead Puma's Internal Products Creation team. She was never really known as a true 'female sneaker addict'.  Next to this, the biggest revolution from the past few years in the sneaker world has been the women's sneaker. Isabel Marant really feminized the sneaker, especially in Europe and Asia. She established this by integrating the high heel inside the shoe. This truly has been a product change by a woman that has been embraced by many women. It seems to be the perfect time for Puma to attract Rihanna. Her influence is enormous and her style very outspoken. This alone should already be the perfect recipe for increased sales.
As Kanye West once said about the positioning of Lady Gaga as Creative Director for Polaroid:
'I Like some of the Gaga songs – what the fuck does she know about cameras?'
It shows that the placing of Rihanna is mostly a marketing instrument. Kanye however can't or doesn't seem to understand what the difference is between a Creative Director or the department Research & Development.
Like to keep up to date?
IIZT regularly posts findings from our Social War research. Stay posted and send your email address to social@iizt.com or call us at +3120 693 31 31
Social War
Social War is an ongoing research by IIZT on over 70 worldwide fashion brands. It signals the do's and don'ts for brands on Social Media. Everyone in the communication business talks and blogs about social media. We provide you with the facts, so we can learn from each other.
IIZT was founded by Richard Derks who earlier set up KaZaA and made it the most downloaded software worldwide at that time.
IIZT Amsterdam has been the market leader for 13 years regarding communities, branding and interactive communication.  We have worked with adidas, KLM, H&M, Mitsubishi, Miss Etam, T-Mobile, UGG, G-Star, Livera, Hart.volgers, Respectance, Villa Arena, Defensie, Men at Work, Cliniclowns etc.
Would you like to know more about your opportunities and how you can put your brand in a surprising new daylight? Or would you like to know how to generate even more attention from your target group? Call Richard Derks +3120 693 3131 or mail to richard@iizt.com.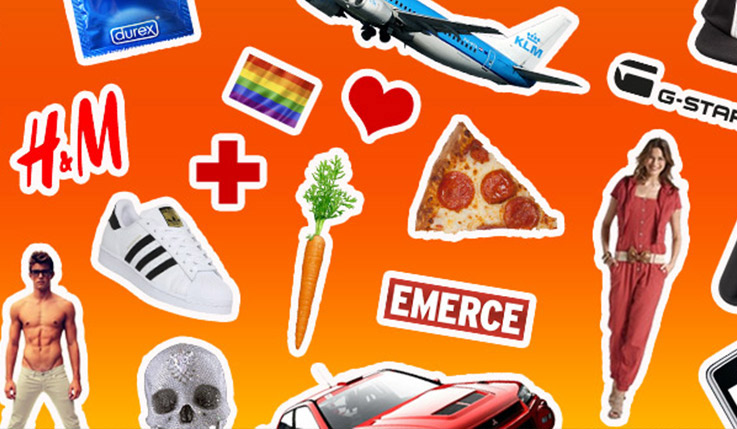 You're always welcome at Prinseneiland. Call us and reserve time for a first date. 020-6933131 or mail richard@iizt.com